Zerodha Kite app | Simple and Powerful Trading Platform
Zerodha Mobile Trading App Review (Features, Demo and Zerodha Mobile App Guide)
Zerodha is a prominent name in the stock broking industry mainly due to the different online initiatives that have been taken up by the Stock broker. It is not only considered as the king of the discount broking space in India but also it has come up with different and enhanced trading experiences like (Zerodha Kite, Zerodha Pi), algorithm-based technical analysis tools (Zerodha Streak) and educational portals (Zerodha Varsity) for a completely different genre of clients. Zerodha has also invested significantly in providing its customers the access to various third-party trading software.
Three Zerodha mobile apps are available for Zerodha users- Zerodha Kite App, Zerodha Coin and Zerodha Varsity to its customers.
• Zerodha Kite mobile app is perfect for mobile trading app for Zerodha providing enhanced trading services to trade from anywhere. It considered as best app for Zerodha trading.
• Zerodha coin mobile app is designed to provide best online mutual fund investments experience to the customers. Zerodha coin app has received good rating from the customers.
• Zerodha varsity mobile app provides stock market education to the customers.
Users often ask that which Zerodha app is best for trading?
Most of the Zerodha apps are working well, serving their purpose properly. Existing Zerodha clients has given satisfactory Zerodha mobile app review. There is no Zerodha mobile app charges for customers as it is free for Zerodha users.
Zerodha Kite Mobile App Review
Kite by Zerodha is an in-built trading platform and considered as one of the best Zerodha mobile app. It is best Zerodha trading mobile app that provides the facility to trade from anywhere. Zerodha Kite app is an intuitive, light-weight and powerful application. This application is built in-house and is the simplest trading app available in Indian Stock Market.
Kite app provides the services like full market watch, extensive charts with 100+ indicators and advance order type (BO&CO). It includes all the advanced features that are required by the advanced trader.
Important Features of Zerodha Kite Platform
Zerodha kite offer various features on Zerodha kite mobile app and Zerodha kite web. Zerodha kite benefits are given below:
1. Available in 11 regional languages and thus makes itself a multilingual trading application.
2. Responsive design for easy Zerodha mobile trading login which enables it to work smoothly on a mobile web browser as well.
3. Easy and quick transfer funds and withdraw just in a click.
4. Kite login is very easy.
5. CPR indicator is also available. But CPR indicator is Zerodha mobile app is not available, it is available in Zerodha Web.
6. Offers various products in Zerodha trading:
a. CNC (Cash and Carry)- These are the delivery-based equity trades.
b. MIS (Margin Intraday Square Off)- These are the trades in the Equity and F&O.
c. NRML (Normal F&O Trades)- These are the Intraday or overnight F&O trades without additional leverage.
d. Bracket Orders- These are the Intraday limit orders (NSE, F&O) with a target and stop-loss and an optional SL all placed simultaneously.
e. Cover Orders- These include Intraday market orders (NSE, NSE F&O), Currency, and MCX) with a pre-determined stop-loss order.
f. AMO (After Market Orders)- These are the orders for the next trading day the previous day itself.
7. Various type of orders in Zerodha are as follows:
• Limit Order (LMT)- To buy or sell order at a predetermined price.
• Market Order (MKT)- To buy or sell order at the next available price.
• Stop loss or trigger (SL and SL-M) order- An instruction to exit the order at a particular price. It limits your loss.
Key Features of the Zerodha Kite Mobile Application
Some of the important feature of kite app are written below:
1. Online Trading: It gives you the opportunity to trade online via mobiles, Tablets, or iPad. You can trade online in various segments in Zerodha such as:
• Equity Delivery Trading
• Equity Intraday Trading
• Equity Derivatives Trading (F&O)
• Currency Derivatives Trading (F&O)
• Commodity Derivatives Trading (F&O)
2. Availability of Advance Orders: Zerodha kite offers advanced orders such as Bracket Orders (BO), Cover Orders (CO) and After Market Orders (AMO). Placing a Basket order in Zerodha Kite mobile app is also easy. Also, the facility of Option chain in Zerodha Kite mobile app is available.
3. Market Watch: Zerodha customers can create five market watchlists along with the twenty scripts in each one of them.
5. Accessibility: Zerodha kite users can access up to level 3 data or 20 market depth.
6. Chart: Zerodha provides historical charts with 100+ indicators.
7. Live Market Depth: Zerodha customers can view live market depth that includes 5 bids and offers.
8. Fund Transfer: Zerodha customers can easily transfer funds and withdraw Equity and commodity accounts online.
9. Account records: Zerodha customers view their account balance, used margin and exposure margin.
10. Manage portfolio: This Application manages your portfolio by holdings and positions in separate tabs.
11. IPO in Zerodha Kite Mobile App: Zerodha customers can also buy IPO in Zerodha Mobile App easily.
How to Download Zerodha Kite Mobile App?
Zerodha mobile trading app download is easy. Zerodha Mobile App 2023 version is also available to use. Kite is accessible as Zerodha mobile app for iPhone and Zerodha app for android.
Zerodha mobile app download for mobile is quick. Users can download Zerodha kite app android from Google play store and Zerodha mobile app iOS from Apple store.
How to use Zerodha Kite Mobile App Demo in English?
As there are various features in Zerodha kite. Hence, Zerodha mobile app guide is important. For this, Zerodha mobile app demo is given below:
Sentinel Zerodha Mobile Platform
Now Zerodha provide free sentinel platform for price alert on advance level. It triggers orders in just one click. In Zerodha Sentinel, you get multiple alerts like: Longstanding alerts, Baskets, Advanced alerts, Simple alerts, SIP alerts, mobile notification, Multi leg F&O orders and one triggers another order.
Zerodha Streak Mobile App
It is a systematically working platform provided by Zerodha. Zerodha Streak interface is very easy, simply designed and quick service provider for Algo trading services and Algo trading strategies.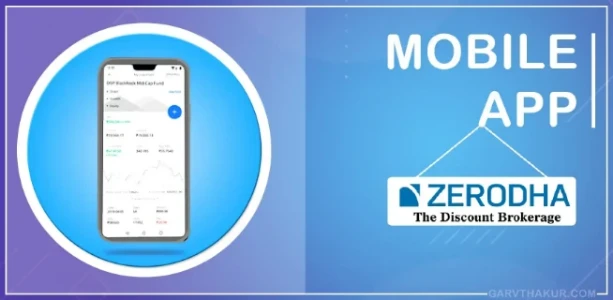 Comments for Zerodha Kite app | Simple and Powerful Trading Platform
Frequently Asked Questions
---