Zerodha Kite Review 2023 | Trading Platform, Detail, and Download
Zerodha Kite Review
Zerodha Kite 3.0 is an in-house developed and modern designed online trading platform. This online trading platform is developed by using advance technology to meet the needs of almost all types of beginners and experienced investors. This platform is equipped with a wide range of features like charting tools, data widgets, integration with third-party apps, etc. to make trading fluent.
Zerodha Kite brokerage start-up and has shown a lot of innovations and Zerodha Kite is one of them. Best thing about Zerodha Kite app is that it is very minimalistic in nature. It consumes less internet and therefore the traders can watch the market at less data and this feature makes it more suitable for the traders with lower internet speed in small towns. There is no need of separate Zerodha Kite account opening as Zerodha Kite login ID and Password is same as of Zerodha Demat Account. More Zerodha kite details are given below.
Highlights of Zerodha Kite Product
The highlights of Zerodha Kite trading platform are:
• Universal Instrument Search
• Customer-friendly User Interface
• Integration with other Investment apps
Zerodha Kite Features
Features of Zerodha Kite including Zerodha kite new features for traders is given below:
• Multiple market watches
• Streaming quotes and browser notifications.
• Exit multiple orders/positions in one click.
• Multiple order types (Regular, CO, BO and AMO)
• Place order directly from the chart.
• Market depth view with streaming updates.
• GTT Order in Zerodha Kite.
• Check your order history in Zerodha kite.
• Trade with option chain in Zerodha kite mobile app.
• Place AMO in Zerodha kite.
Types of Order in Zerodha Kite
• LMT (Limit) Order: Place orders at a predetermined price
• MKT (Market) Order: Place orders at the best available price.
• Stoploss (SL): It is for the orders with a predetermined price to be executed when the trigger is hit.
• Stoploss Market (SL-M): For orders when a market order is to be executed when a trigger is hit.
Zerodha Kite Charts
It is among the most important features of Kite by Zerodha. Let's discuss about Zerodha Kite Charts in detail/:
• Trading from chart: Trade directly from the chart. It makes trading easy and the chances of mistakes remain avoided.
• Multi View Chart: The traders can view up to 4 charts in a single window.
• Study on different data sets: Generally, the default indicator is applied on closing price but Kite makes it possible for the traders to apply it to open high, low and even on the other indicator that is already added.
Zerodha Kite How to Use?
Kite by Zerodha is very easy to use. But yet, to remove Confusion about "How to do trading in Zerodha Kite"? Zerodha kite step by step process to login and use Zerdodha Kite is given below:
Step 1- Enter Zerodha account's login credentials.
Step 3- Check Market watchlist
Step 4- Select Stock into watchlist.
Step 5- Buy/Sell selected stocks.
Zerodha Kite Fund Transfer
Zerodha kite has an Instant fund transfer facility to deposit or withdraw the money from the trader's account. The trader can deposit money using any of the following:
Zerodha Kite withdrawal: The Fund withdrawal request can be placed in 'Q' i.e., integrated with Zerodha Kite.
Zerodha Kite withdrawal time: Equity, F&O, and currency withdrawal requests are processed at 7 pm in evening on the other side commodity withdrawals are processed at 9 am on the weekdays. It takes 24 hours for funds to be credited to the trader's bank account.
Zerodha Kite withdrawal charges: Zerodha does not any take charges from customers for money withdrawal.
Zerodha Kite App Download
Zerodha customers can easily download the Zerodha Kite Mobile App and Zerodha Kite desktop app. Zerodha kite charges are Zero. Users can download kite mobile app from Google play store in Android and from apple store for iOS users. After downloading, enter your Zerodha login credentials for Zerodha Kite login. Zerodha Kite Signup is required first, if you do not have a Zerodha account.
Pros and Cons of Zerodha Kite
Pros:
• No subscription charges are applicable in Zerodha kite.
• Ultra-light and responsive design.
• Zerodha Kite has integration with other modules of Zerodha like Zerodha Varsity, Z-connect and Quant etc.
• Available in multiple languages to facilitate easy trading in the trader's language.
• Fund transfer can be carried out as multiple banks are integrated with the application itself.
• It is available on mobile version as Zerodha Kite Mobile app and provides the customers on the trade go facility.
Cons:
• Back testing of your strategies is not possible.
• Back Office is separate as with most of other brokers and is called Zerodha Q.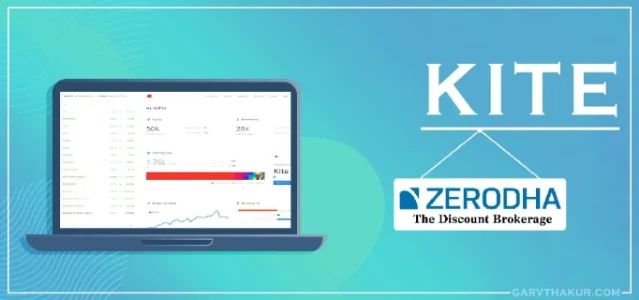 Comments for Zerodha Kite Review 2023 | Trading Platform, Detail, and Download
Frequently Asked Questions
---