NCD Issue 2023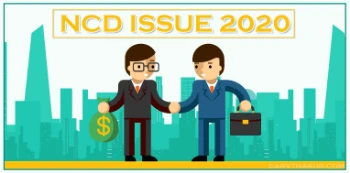 NCD Issue refers to the Non-Convertible Debenture public issue. NCD is the most secure and redeemable corporate bond. It is a bond that are issued by the corporation in order to raise the money from the capital market. Unlike the equity shares, bondholders do not have any ownership interest in the companies. These are also termed as the securities that don't have any kind of equity element attached to it. NSD are the tradable instruments and are listed on the major nation stock exchanges in India i.e. NSE and BSE in India.
When an individual buys a corporate bond then they automatically lend money to the company. The company promises to return the money on a particular specified maturity date along with the stated rate of interest. There are corporate bonds that are the debt securities. Such bonds are considered as the long-term investment option. The maturity period of such securities may range from a year to 20 years.
The process of NCD issue is similar to IPO Process. The investor can apply for various NCD shares by a broker. On the basis of subscription, they receive the number of NCD shares. The NCD's are credited to the demat account and the money further gets deducted from the trading or bank accounts.