Trustline NRI Account Opening 2023 | Charges, Services and Review
Trustline NRI Account Opening, Charges, Services Review
Fundamental and technical analysis of stocks is necessary to understand the market trend precisely and easily. Share market is a very vast platform of investment. Research, patience, confidence and continuity are the common key features present inside the successful investors and traders. Trustline is a famous, diversified and trusted brand of the Indian brokerage industry. Established in 1989 as a full-service broker of India, Trustline facilitate you to invest in NSE, BSE and MCX. Trustline is the depositary member of both the exchanges CDSL & NSDL and offers free demat account opening services in its platform. Trustline has a very wide network as it is present in 400+ locations across India. Now, you can invest in US companies listed in the US stock market via Trustline.
Trustline Inc is known for its attractive leverage facility through which you can buy unaffordable shares and trade more in the share market. Trustline Inc offers many financial services such as investment banking, wealth management, corporate finance & advisory, brokerage & distribution, sovereign gold bond in various segments such as equities, commodities, mutual fund, insurance, sovereign gold bonds, loan against shares, insurance & portfolio management etc.
Trustline NRI Account
To invest in Indian share market through Trustline, an NRI must have create NRI account online for trading and certificate.
PAN Card is a necessary legal identification document required to open demat and trading account in India. You don't need to apply for new PAN card if you already hold one as PAN number is used to be same for both resident Indians and NRIs and also you can apply for new PAN card by filling up 49AA Form online through the website of UTIITSL and NSDL.
2. NRI Savings Bank Account
Trustline only offer 2-in-1 account services i.e., demat and trading account so you need to open NRE / NRO savings bank account with any designated Indian bank. It is mandatory to open a NRI Savings Bank Account to link it with Trustline NRI Demat and Trading Account.
3. Custodial Account (With Trustline) (For F&O trade only)
Before opening of NRI demat and trading account on Trustline, NRIs needs to open a custodial account with Trustline Securities to obtain a CP code.
4. Trustline NRI Demat Account
NRI demat account is necessary as it holds your securities, stocks, bonds, mutual fund units etc. Some of the key features of Trustline NRI demat account are as follows:
• Demat account with depositary organisation CDSL & NSDL.
• Demat account is same for both resident Indians and NRIs.
• Very secure to hold your securities.
• Direct credit of dividend & bonus to linked bank account.
• You need to link your NRI demat account with your NRI savings bank account.
5. Trustline NRI Trading Account
Trustline offers NRI trading account through its membership with NSE and BSE. Key features of Trustline NRI Trading account are as follows:
• Facilitate you to trade almost in all segments.
• Call and trade facility.
• Real-time market analysis and charting tools.
• Access to research reports.
6. PIS Permission Certificate
PIS permission certificate is a necessary document issued by SEBI and your respective bank will help you in getting PIS permission certificate.
Trustline NRI Account Opening Charges and Other Charges
| | |
| --- | --- |
| Transaction | Charges |
| NRI Account Opening Charges | Rs 0 |
| NRI Account AMC | Rs 1000 + GST |
| Equity Delivery Brokerage | 0.03 (3 Paise) |
| Equity Future Brokerage | 0.30 (30 Paise) |
| Equity Option Brokerage | Rs 75 per lot |
| Other Charges | |

Documents required to open an NRI account on Trustline
An NRI should have following documents to attach with the application form to open NRI account online India. Application form is available in the official website of Trustline.
• 2 latest passport size photographs.
• Indian address proof – Bank passbook / passport (with VISA page) / driving license / electricity / telephone bill.
• FATCA declaration form.
• Declaration of P.O. box of your residence country
• NRIs with foreign passport – Copy of passport & PIO/OCI card
• NRIs with Indian passport – Copy of passport & valid VISA
• Proof of depositary accounts.
• Overseas address proof : Driving licence / utility bills / rent agreement / bank statement (not more than 2 months old) or bank passbook / foreign passport.
Trustline NRI Account Opening Process
After getting NRI Savings Bank Account, Custodial Account with Trustline and PIS permission letter from SEBI, you can open NRI demat & trading account on Trustline by following given below steps:
• Open official website of Trustline
• Under 'Other' section in the footer of the page, click 'Account Opening Form'.
• Click 'Standard set of Account Opening Form'.
• Courier the application form along with all the required documents to the address mentioned in the form.
Trustline NRI Mutual Fund
Trustline provide the facility for NRI investors to invest in various Mutual Fund schemes. Some important features are as follows.
• 1000+ MFs offered by 30+ AMCs.
• Online performance tracker.
• Research & recommendation services.
• Allow you to invest through lumpsum or SIP.
Trustline NRI Trading Software
Trustline offers free trading software and Trustline app to resident Indians and NRIs.
• iTrade (Mobile-based trading platform)
• T5 Web (Browser-based trading platform)
Trustline NRI Customer Care
You can contact Trustline customer care executive via mobile number and email id.
Email id- helpdesk@trustline.in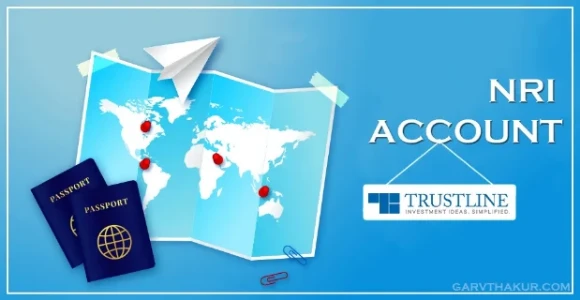 Comments for Trustline NRI Account Opening 2023 | Charges, Services and Review
Frequently Asked Questions
---