SMC Global Online Account Open|Process, Forms and Fees and Details
SMC Global Online Account Open Process, Forms and Fees
As an old broker of Indian brokerage industry, SMC Global was founded by Mr. Subhash C. Aggarwal and Mr. Mahesh C. Gupta in 1990 as a financial service provider but very soon converted as a full-service broker of India. Since, the day SMC Global was established, it's regularly been into the market trend because of its diversified and excellent services. As a SEBI registered broker and depositary participant of NSDL & CDSL, SMC Global offers demat and trading account services on its platform. SMC Global allows their clients to invest or trade in NSE, BSE, MCX, MCX-SX & NCDEX. On this platform, you can invest/trade in equity, derivative, mutual fund, IPO, currency, commodity, insurance and bond. It also provides research & advisory services and allow algo trading on its platform. SMC Global offers free demat account as well as any NRI across the world can open an account with SMC Global and trade in Indian share market through this platform.
SMC Global has many advanced trading software to provide best trading services to their customers. One can easily open an account at SMC Global by following some simple steps. SMC Global is a very safe, secure, user-friendly and transparent platform. One should choose SMC Global as their investment platform because of its wide range of financial products and customer support services through SMC global network.
| | |
| --- | --- |
| Account | Charges |
| Trading Account Opening Charges | Rs 0 |
| Trading Account AMC | Rs 0 |
| Demat Account Opening Charges | Rs 0 |
| Demat AMC | Zero AMC (Lifetime) |
Benefits of SMC global online trading account opening
• Wide variety of financial services such as broking services (equity, derivative, currency, commodity, IPO, mutual fund), depositary services, insurance, wealth management, portfolio management, investment banking, forex advisory, real estate advisory, fixed deposit, capital gain bonds etc.
• Offers loan against securities, commodities & property.
• Less brokerage as compared to other full-service broker.
• Advance trading software and calculators.
• 2400+ sub-brokers across India.
• Call and Trade facility available.
• Live chat option to resolve your any query.
SMC global trading account charges and SMC demat account charges are zero.
SMC Global Account Opening
SMC Global offers 2 method by which you can open an account, you can choose any procedure as per your convenience, both methods are as follows:
1. Online Account Opening
Within 15 minutes, you can open Online Account on SMC Global through EKYC process. You should have Aadhar card, PAN card, cancelled cheque and a webcam. You Aadhaar card must be linked with your mobile number.
Follow the below mentioned steps to open an online account:
• Visit the official website of SMC Global and click the banner '15 minutes account opening'.
• After clicking, you will directly come to SMC EKYC portal.
• Start the registration process by filling your name, email id and mobile number.
• Upload the digital copies of the required document.
• Validate your identity through Aadhaar OTP.
2. Customer Support Section
You can also call-in toll-free number 1800110909 and company's representative will assist you in opening of demat and trading account and to know about SMC global brokerage charges.
Required documents to open an account on SMC Global:
Any investor/trader need to attach following documents with the SMC Global account opening form:
• Address proof (Voter ID / Passport / Driving License / Utility bills / Ration Card / Attested copy of bank passbook).
• Identity proof (Passport / PAN card / Voter ID / Driving License)
• Bank account statement / passbook with IFSC / MICR code (Not more than 3 months old).
• 2 passport size photographs
Account Opening Status
If you have opted for online procedure, then your online account will get open instantly and in offline procedure, it will take 3-4 days to open an account. You can track your account opening status online at SMC eKYC website. You may also call on toll free number or write an email to the customer support for any query related to SMC account opening charges or trading.
SMC Global Account Closure form
To avoid AMC, you can close your SMC Global account. It is an offline procedure, you need to fill the account closure form and send it to the address mentioned in the form but before account closure request, kindly make sure that:
• Transfer your holdings to another demat account.
• Close all your F&O positions.
• Clear all your dues with the broker.
Steps to close SMC Global Account
• Fill the account closure form available in the website, you can also call on toll free number and customer care representative will assist you.
• Fill, sign and courier the account closure form.
• Take the follow up after couple of weeks to make sure the account is closed.
For any query and issue related to SMC global like SMC account locked you can take visit SMC global locations offices SMC global office near me or contact at the following details:
• SMC global email id: smc.care@smctradeonline.com
• SMC global customer care email id: smc@smcindiaonline.com
• SMC global customer care number: +91-11-30111000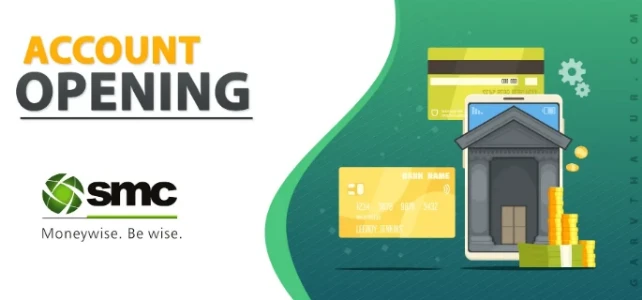 Comments for SMC Global Online Account Open|Process, Forms and Fees and Details
Frequently Asked Questions
---