SMC Global NRI Account Opening 2023 | Charges, Services Review
SMC Global NRI Account Opening, Charges, Services Review
In the short run, stock market is a voting machine but in the long run it is a weighing machine. For investment, it is advisable to choose a diversified and trusted platform. SMC Global Securities Limited is one of the well-known and popular full-service brokers of India which provides the world-class facility to invest in equity, derivative, currency, commodity, mutual fund, IPO and as a diversified platform, it offers many other financial services such as mortgage services, investment banking, insurance, research & advisory services, depositary services, loan against property, securities & commodities etc. The company has started its operation in 1990 and facilitate you to invest in BSE, NSE MCX, NCDEX and MCX-SX. SMC Global is a SEBI registered broker and a depositary participant of CDSL & NSDL. SMC Global is known for its low brokerage as it charges brokerages of 0.03% for intraday trades. SMC Global has already marked its presence in more than 500 cities with its wide network of SMC global locations 2400+ sub-brokers and SMC global branches spread across India. SMC Global has its overseas branch offices located in Dubai, New York, Orlando and Atlanta and SMC global Noida.
In just 15 minutes, you can open SMC global demat account and trading account on its platform with easy SMC global account opening process. There are many free trading software and tools available on this platform such as SMC Ace Web, SMC Easy Trade and SMC Privilege. You can earn extra income while referring SMC Global to any individual who does not have any account with this company. SMC global demat account charges and SMC global securities dp id details are available on its website.
SMC Global NRI Account
To invest in Indian share market through SMC Global, an NRI must have following documents and account.
1. PAN Card
PAN card is a mandatory document if you want to open an account and trade in Indian share market. PAN number is used to be same for resident Indians & NRIs, so, If you already hold a PAN card then there is no need to apply for new one. If you don't have PAN card then you can apply for new PAN card by filling up 49AA Form online through the website of UTIITSL and NSDL.
2. NRI Savings Bank Account
SMC Global does not provide bank account but it has partnership with HDFC bank, Axis bank, Yes bank, IndusInd bank & Federal bank for NRI account. You can open NRE / NRO savings account with any of the given bank. SMC Global only offer 2-in-1 account services i.e. Demat and Trading account. It is mandatory to open a NRI Savings Bank Account and PIS permission from RBI in which your bank will assist you in getting PIS certificate. After that you need to link it with SMC Global NRI Demat and Trading Account.
3. SMC Global NRI Demat Account
NRI Savings Bank account holds your money while demat account holds your securities, stocks, bonds, mutual fund units etc.
Some of the key features of SMC Global NRI demat account are as follows:
• Demat account with central depositary i.e. CDSL & NSDL.
• Same for resident Indians and NRIs.
• No need to open a custodial account to get CP code with other 3rd party clearing companies because SMC Global is registered as a clearing and settlement member with SEBI.
• NRI needs to choose account subtype as Repatriable or Non-Repatriable.
• Safe and secure to hold your securities.
• Dividend & bonus are directly credited to linked bank account.
• A demat account has to be linked with NRE or NRO bank account.
5. SMC Global NRI Trading Account
For selling and buying of shares, trading account is necessary. SMC Global offers NRI trading account through its membership with NSE and BSE.
Key features of SMC Global NRI Trading account are as follows:
• SMC global demat account login you to trade across all segments and national exchanges.
• Real-time market analysis and charting tools.
• Access to research reports.
• Advance charting and technical analysis tools.
6. PIS Permission Certificate
To start trading in Indian share market, an NRI should have PIS certificate of RBI. Your NRI Savings Bank will help you to obtain PIS permission from RBI.
Documents required to open an NRI account on SMC Global:
An NRI should have following documents to attach with the application form to open a SMC Global NRI account. Application form is available in the official website of SMC Global.
1. Photocopy of PAN card.
2. Latest passport size photograph (Signed across by the NRI).
3. PIS Permission letter.
4. Bank account proof (cancelled cheque of NRE or NRO bank account).
5. Overseas address proof : Driving licence / utility bills / rent agreement / bank statement (not more than 2 months old) / foreign passport.
6. For Indian Passport holders : Valid place of birth in India, Valid passport and Visa (work/student/employment/resident permit etc).
7. For Foreign Passport holders : Valid passport, valid place of birth as India in the foreign passport or copy of PIO / OCI card.
SMC Global NRI Account Opening Process
After getting NRI Savings Bank Account and PIS permission letter from SEBI, you can open NRI Account on SMC Global by following given below steps:
• Open official website of SMC Global and click 'open an account' tab.
• Fill the enquiry form for new account opening.
• Open 'Download' page of the website.
• Download the 'Non-resident Account opening form'.
• Take a print out and fill all the required details with your signature.
• Send the application form along with all the required documents to the designated office of the branch.
• If all the documents and application form are correct then a representative from the broker's office will contact for In-person Verification (IPV).
• After successful account opening process, broker will provide you login credentials.
SMC Global NRI Mutual Fund
SMC Global provide the facility for NRI investors to invest in various Mutual Fund schemes. Some important features are as follows.
• Research and advisory services.
• SIP / SWP / STP facility.
• Online fund transfer facility with HDFC, Axis & ICICI bank.
• 5000+ MFs offered by 30+ AMCs.
• Online performance tracker.
• Wide range of filters and tools are available.
• Allow you to invest through SIP.
SMC Global NRI Trading Software
SMC Global offers free trading software to NRIs investor. It is same for resident Indians and NRIs. You can trade and analyse by using software.
1. SMC Easy Trade (Browser-based trading platform).
2. SMC Easy Trade (Smartphone-based trading application).
3. SMC Privilege (ODIN Diet) – Installable Trading Terminal.
SMC Global NRI Customer Care
You can contact SMC Global NRI customer care executive via mobile number and email id.
Phone no.- +91-11-25754371, 91-9650988009
Email id- nridesk@smcindiaonline.com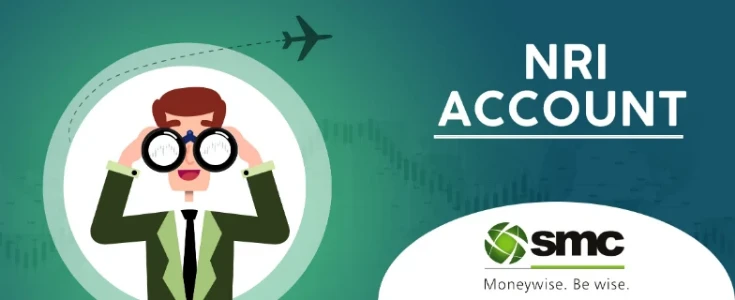 Comments for SMC Global NRI Account Opening 2023 | Charges, Services Review
Frequently Asked Questions
---