SMC Global Mutual Fund Review | App, Charges, Details and SIP
SMC Global Mutual Funds Review - Charges and SIP
'
Always focus on being the best trader you can be rather than focusing on the size of your trading account. If you are consistent then money will always find you'. It is quite necessary to use a diversified platform which offers a wide range of financial products so that we can book profit by investing in various segments. SMC Global is one of the first priorities of the traders and investors, operational since 1994 and become one of the largest brokers and financial service firm in a very short period of time. The main objective of the SMC Global is to maximize the client's profit and to become one of the most trusted and globally reputed platforms. SMC Global has pan India presence through a wide SMC global network of 2400+ sub-brokers SMC global locations across 560 cities. SMC global reviews provides advisory and research services to every client across the globe which proved as a game changer for the company and now, company has a client base of 35000+ active clients.
Customers can trade and invest in NSE, BSE, MCX, NCDEX and MCX-SX via SMC Global. It is a Depository participant of (DP) of both CDSL and NSDL. It provides services in Equity Broking, Advisory Services, Portfolio Management Services, Mutual Fund Investments, Insurance to exceptional Depository Services, IPO, Fixed deposits, Bonds, wealth management services, NRI depositary services etc.
SMC Global offers mutual fund schemes from different fund houses like global small cap mutual funds. SMC Global provides both regular and direct mutual fund on its platform. SMC Global provides both online and offline mutual fund services. SMC Global charges commission on regular mutual fund schemes. More than 500+ Asset Management Companies (AMC) with a lot of different schemes are available on this platform in which you can invest accordingly as per your research and choice. SMC Global is one of the India's largest platform known for its wide network to offer mutual fund services and global small cap mutual funds services.
Why to Choose SMC Global Mutual Fund?
• Access to online SIP calculator.
• Free back office software.
• Free online mutual fund account opening.
• Both direct and regular mutual funds are available.
• Presence across the globe.
• Access to web-based, mobile-based & desktop-based trading platform.
• Asset management services.
• Various fund categories & large no of schemes from leading fund houses.
• Inhouse advisory and portfolio management services.
• 24/7/365 customer support.
SMC global demat account Account Opening
If you already have SMC Global trading account then there is no need to open a separate mutual fund account, you can start investing in mutual fund just by opting for the option. Any new investor can open online mutual fund account by following below mentioned steps:
• Now, click on 'open an account' tab.
• Fill all the details in the respective boxes
• Complete the e-KYC procedure.
• Upload all the scanned copies of the required documents.
• Complete the verification process.
• You can also open an account by calling on 1800-11-0909 or by mailing at contact@smcindiaonline.com
SMC Global Mutual Fund Investment Platform
SMC Global has robust and easy-to-use web-based, smartphone-based and desktop-based trading platform for mutual fund investment.
1. SMC Easy Trade Mobile App – This is a smartphone-based application through which you can invest across all the segments. You can download it from Google Play Store and App Store respectively available for Android and IOS device. SMC Easy Trade provides real-time quotes, you can trace the market movement, access to back-office reports etc.
2. SMC EasyInvest MF Mobile App – SMC EasyInvest MF is a mobile application to invest in mutual fund at SMC Global. By using this application, you can easily track the mutual fund portfolio, quick purchasing of mutual fund units, redemption, switch, SIP & SWP. You can easily download this application by typing 'SMC EasyInvest' in the search menu of the Google Play Store.
3. SMC Ace Web – SMC Ace Web is a browser-based trading software through which you can invest across various financial segments. This application allows access to back-office reports and very simple to use due its easy navigation facilities.
4. SMC Privilege – SMC Privilege is an application-based trading terminal which is accessible in your desktop & laptop. SMC Privilege has in-built hot key function keys for faster trade.
SMC Global Mutual Fund Customer Care
Toll-Free Number – 1800110909, 011-30111444 (345)
Email ID - helpdesk@smcindiaonline.com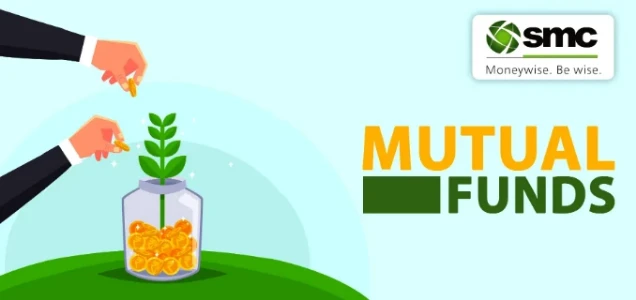 Comments for SMC Global Mutual Fund Review | App, Charges, Details and SIP
Frequently Asked Questions
---