SBICAP Securities Margin/Exposure Limit for Intraday and Futures
SBICAP Securities Margin/Exposure Limit for Intraday and Futures
SBICAP Securities Limited is one of the India's leading stock broker and a wing of the State Bank of India (SBI) group. It is one of the popular full-service brokers of India and a 100% owned subsidiary of SBICAP Capital Markets Limited. SSL was incorporated in 2006 as a SEBI registered broker and it offers to invest in BSE and NSE. SBICAP securities exposure offers wide range of products & services such as it provides the facility to invest in equity, derivative, mutual fund, IPO and NCDs as well as it offers car loan, personal loan, home loan and loan against securities.

SBICAP Securities Limited Margin Limit (Exposure):
| | |
| --- | --- |
| Segment | Margin Limit |
| Equity Delivery | 2x (Interest applicable) |
| Equity Intraday | Upto 5x |
| Equity Futures | Nil |
| Equity Options | Nil |
| Currency Futures | Nil |
| Currency Options | Nil |
| Commodity Future | NA |
| Commodity Options | NA |
How to use SBICAP securities?
SBI securities review offers 3-in-1 account facility i.e. Demat + Trading + Bank Account in which demat & trading account on SBICAP Securities and bank account with State Bank of India. It is the depositary participant of NSDL and CDSL. It charges affordable brokerage on investing in various segments through SBI securities recommendations.
Any NRI across the world except NRIs of USA, UK and Japan can invest in BSE and NSE through this platform. The parent company of SSL is SBI which offers 'YONO' application through which you can fulfil your all banking needs including trading and investment with SBI securities brokerage charges. To know about SBI securities demat charges or SBI securities demat account charges and SBI securities dp charges SBI securities demat account charges. From new sec margin rules SBI securities margin trading facility offers to trade in equity delivery and equity intraday segments. By using this leverage facility, trader can trade more.
What is Margin?
Money borrowed from the broker to buy securities or amount of equity an investor has in their demat/trading account is known as Margin. Leverage and margin are both connected to each other. The practice of buying on margin includes buying an asset where the buyer pays only a percentage of asset's value and rest borrows from the broker in which broker acts as a lender and securities in the trader's account acts as collateral. You no need to margin pay in SBI securities, SBI securities pricing margin facility is provided by the broker to your account to trade more times than your limit.
SBICAP securities intraday margin allows you to buy unaffordable shares. SBICAP securities branches will provide you offline support. You will receive SBI securities daily margin statement of your account on your register email id. To know more about SBI securities account opening charges and SBI securities transaction charges with SBI securities annual charges
Advantages & Disadvantages of SBICAP Securities Limited Margin
Advantages
• Margin Facility in single click.
• Up to 5 times leverage on equity intraday trades.
• For delivery segment, interest rates are very minimum and affordable.
• Research and advisory services for clients.
• Different leverage on different segment.
• Fully Transparent policy.
Disadvantages
• Not available for F&O segment.
• Not able to trade in commodity segment.
You can use SBI securities margin calculator and SBICAP securities intraday margin calculator to calculate the margin requirements to trade in your favorite stocks by visiting broker website. And you can also take offline support through SBICAP securities branches in all aspects.

Open SBICAP Securities Demat Account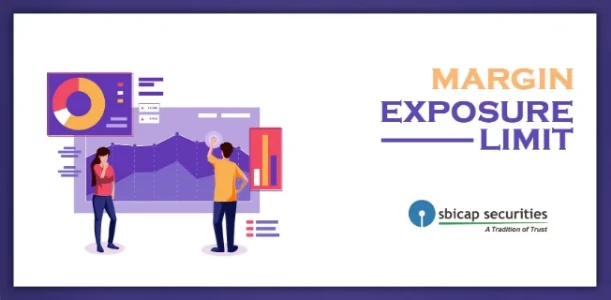 Comments for SBICAP Securities Margin/Exposure Limit for Intraday and Futures
Frequently Asked Questions
---
SBICAP Securities Reviews