Master Trust IPO Review 2023 | Charges, Easy Steps to Apply Online
Master Trust IPO Review - Charges, Easy Steps to Apply Online
Master Trust is a discount brokerage firm that is a part of Master Trust Capital Services Ltd. This brokerage firm was incorporated in the year 1985. The Capital Services Limited is one of the leading financial firm company in India.
This Master Trust Group has entered to the discount brokerage business since August 2014. The Master group has initiated to offer both the flat fees each trade and the standard trading plans. The company has successfully earned and developed the PAN India presence holding the client base of 2,50,000 that covers more than 300 locations across the 22 states in India.
Here, are some of the unique features of this discount broker.
1. It has a single trading and back-office software for all the segments that includes Equity, Currency, and Commodity. It has a single login for the trading and back-office software that makes it convenient.
2. It offers various flexible feature where in the balance across the various segments i.e. equity, derivatives and currency can be used as one single balance.
Understanding Master Trust IPO
IPO stands for Initial Public Offering. It's a process through which any private limited company becomes a public limited company. Through IPO a company gets listed in stock market for the first time. The stock broker offers IPO facility to trade their shares directly to the investors.
The investors are generally categorized into three categories i.e. RIIs (Retail Individual Investors), NIIs (Non-Institutional Investors) and QIBs (Qualified Institutional Buyers). Each category of the investor id provided with fixed allotment quota of the shares.
Applying in an IPO through ASBA Process
Master Trust brokers does not provide IPO application services to its customers. But the customers using the services of Master Trust can apply in an IPO by using the ASBA facility offered to them by the banks. Most of the banks including ICICI Bank, HDFC Bank, Axis Bank and the other Self Certified Syndicate Banks accepting online IPO applications.
Making investments in an IPO through ASBA application is easy and quick. An individual needs to their demat account and bank details for applying in an IPO.
What are the steps to apply in an IPO by using ASBA Process?
Steps to make investment in an IPO through ASBA Net banking:
1. Login to the online portal of your bank.
2. Select an IPO application from the available investment options.
3. Fill in the IPO application with all the asked information.
4. Mention the Master Trust Demat Account.
5. The money further remains blocked for various IPO application till the finalization of allotments.
In case, the customers receive the IPO allotment then the money will be deducted from the bank account and the demat account will be credited with the shares automatically.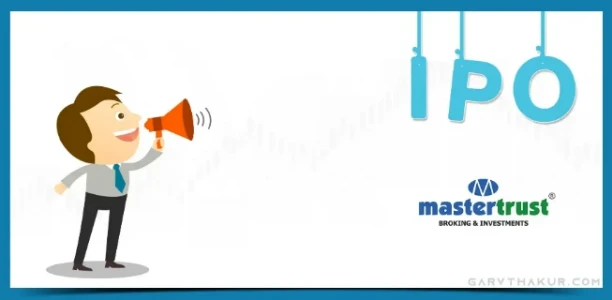 Comments for Master Trust IPO Review 2023 | Charges, Easy Steps to Apply Online
Frequently Asked Questions
---