Master Trust Branches 2023 | Branch Near Me, and Office Timings
Master Trust Branches | Branch Near Me, Office Timings
Master Trust is a discount brokerage firm that is a part of Master Trust Capital Services Ltd. This brokerage firm was incorporated in the year 1985. The Capital Services Limited is one of the leading financial firm company in India.
This Master Trust Group has entered to the discount brokerage business since August 2014. The Master group has initiated to offer both the flat fees each trade and the standard trading plans. The company has successfully earned and developed the PAN India presence
holding the client base of 2,50,000 that covers more than 300 locations across the 22 states in India.
Master Trust has a branch locator that further helps in the customers to find the Master Trust branch nearby.
The customers can find the nearest branch by searching as:
• Master Trust Branches in Delhi.
• Mater Trust Branches in Bangalore.
• Master Trust Branches in Hyderabad.
• Master Trust Branches in Pune.
• Master Trust Branches in Chennai.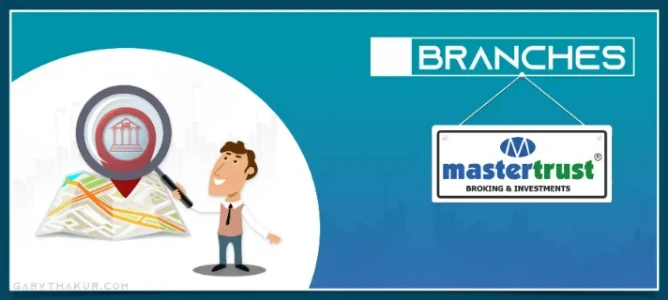 Comments for Master Trust Branches 2023 | Branch Near Me, and Office Timings
Frequently Asked Questions
---