Goodwill Commodities Mutual Funds Review 2023 | Charges and SIP
Goodwill Commodities Mutual Funds Review - Charges and SIP
Goodwill Commodities was started in 2008 and is a Chennai based Full-service stock broker. Goodwill always aims to maintain efficiency and reliability in all services provided by them. to One can trade in BSE, NSE, MCX and NCDEX with Goodwill. Goodwill is registered with SEBI (Stock exchange board of India).
Goodwill Commodities has ensured their presence at more than 70 locations with approx. 80,000 customers across India. Goodwill proudly maintains average daily turnover of approx. Rs.1500 cr. and has more than 650 employees all over the India. Goodwill Commodities provides services in equity, derivatives, commodity, currency, mutual fund, Pre-IPO etc.
What is Mutual Fund:
Mutual Fund is an investment platform where money is collected from various investors to invest in a pool or portfolio of different stocks or assets. Investments made through mutual funds are generally of long terms.
Benefits of Mutual Fund:
• Mutual fund is one of the best ways for long term investments.
• Mutual fund scheme has high liquidity as you can take your money back any time from the particular mutual fund investment.
• There are number of mutual fund schemes or plan to choose from so that you can choose the one that suits you best.
• As pe SEBI regulations, customers have full transparency to their mutual fund investments.
• With Mutual fund, customers can invest in diversified portfolio with amount as low as Rs.5,000.
Goodwill Commodities Mutual Fund:
Goodwill Commodities provides various services to their customers. One of those services is Mutual Funds. Goodwill has a dedicated Mutual Fund Platform named 'MutualFundKaro' to make the customers mutual fund investing easier. Goodwill commodities mainly focus for financial well-being of each investor and to keep them free from high brokerage.
Why Goodwill Commodities Mutual Fund?
• Goodwill commodities has a trust of more than a decade as it was established in year 2008.
• Goodwill commodities has more than 70 branches all over the India to provide best online as well as offline services to their customers.
• Simple steps to invest in Mutual fund.
• A dedicated platform is provided for all Mutual Fund Investment solutions.
• Customers can avail investment advice and guidance from experts to get better outcome of their mutual fund investment.
How to invest in Goodwill Commodities Mutual Fund:
Follow the steps to invest in Mutual Fund with Goodwill commodities:
1. Visit official website of 'Goodwill Commodities'.
2. Scroll down and click on 'Mutual Funds'.
3. Select fund house, category and scheme of your choice and click on 'Go'.
4. All details of your selected scheme will appear there.
5. Check all details of scheme and click on 'Buy'.
Or also you can visit the Goodwill Commodity Mutual Fund dedicated website 'MutualFundKaro' to invest in Mutual fund.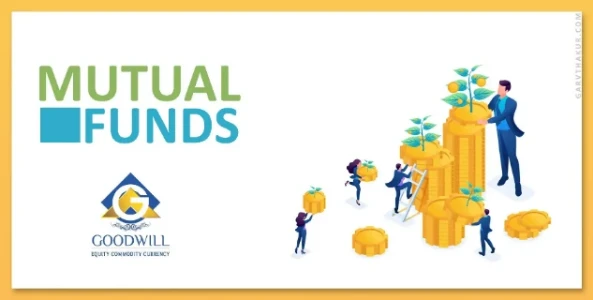 Comments for Goodwill Commodities Mutual Funds Review 2023 | Charges and SIP
Frequently Asked Questions
---
Goodwill Commodities Reviews