Goodwill Commodities Trading Software Review | Features and Demo
Goodwill Commodities Trading Software Review - Features and Demo
Goodwill Commodities is an Indian based traditional investment and trading platform. It is a full-service broker with all kinds of investment services available for the traders and investors. Goodwill Commodities offers a wide range of software to make trading and investment easy for the customers. One can invest in BSE, NSE, MCX and other national exchanges on Goodwill Commodities. It is a SEBI registered company which charges minimum brokerage of 0.01% and maximum brokerage of 0.02% and brokerage charges based upon the total percentage of turnover value.
Goodwill commodities has many different software and tools available for android and IOS users both. One can also access software from their PC. This outstanding platform is fully dedicated to provide you a better service and advice related to investment.
Goodwill Commodities Trading App
Goodwill Commodities has built its own web-based trading application and mobile based trading application. All the trading app are free for the customers, you don't need to pay single penny to access these app. There are mainly 3 trading app available for customers which are as follows:
• Goodwill Web- It is a browser-based trading platform which is very useful for investors and traders to access the market in real time. You can use any PC and windows to access Goodwill web.
• GIGA (Goodwill Mobile Application)- GIGA is a mobile application built by Goodwill Commodities that allows accessing market and trade through your smartphone. Any Android and IOS users can download this app from Google paly store and App store respectively.
• NEST- This contains trading tools, market data and other investment solution for the investors and traders.
Benefits of Goodwill Web
• You can access market in real time by using Goodwill Web.
• Live chart with strategy and trends.
• This terminal is quite smooth and advanced.
• Clean user-interface and user-friendly.
• One can trade through in any segment through this terminal.
• Easily accessible from any type of PC and windows.
• Browser-based platform.
Benefits of GIGA (Mobile Trading App)
• Live chart with strategy and trend.
• Video analysis of market.
• One can access from any place in all over the India.
• One can access it from any smartphone (Android and IOS both).
• Live calls and Xperthub calls.
• You can add your portfolio and track it.
• Easy monitoring of your funds and stocks.
• Online fund transfer facility.
• Advance screeners and scanners.
• Very easily you can change the theme of mobile app.
Benefits of NEST
• Availability of wide range of trading tools.
• One can calculate brokerage using this.
• One can calculate margin using margin calculator.
• One can easily check the behaviour of market.
• User-friendly and easy to use.
Goodwill Wealth Customer Care
Goodwill wealth customer care centers are available across the country. The customer service is also available via email support, online and offline mode as well. GIGA has in-built customer support section by which you can resolve your queries in a very short span of time. For any grievance, you can write at

grievance@gwcindia

.in
Conclusion
Goodwill Wealth/Commodities is fully concerned to provide every best service to make trading and investment easy. Mobile and browser-based applications are very feasible and easy to use.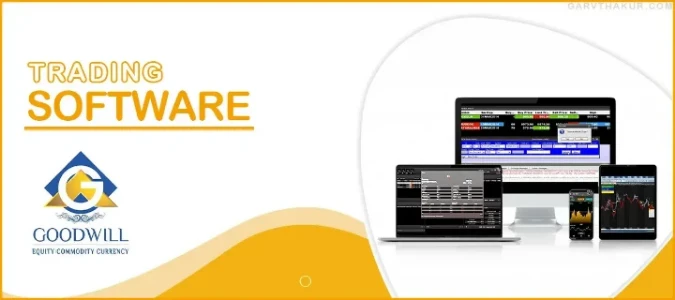 Comments for Goodwill Commodities Trading Software Review | Features and Demo
Frequently Asked Questions
---
Goodwill Commodities Reviews