Alice Blue App Review, Demo, Guide, Charges and Download
Alice Blue Mobile App Features and Demo
Alice blue mobile app or aliceblue mobile trading software is an advanced mobile trading platform that is offered by the Alice Blue, one of the best stock brokers in the country. Alice Blue mobile trading app allow investors to invest in stock and commodities.
Ant mobi app allows you to invest in different exchanges like NSE, BSE, MCX and currency. The best part is the free availability of the flagship aliceblue app software to all kind of traders and investors.
Ant mobile trading app or alice blue mobile app is an Analyze & Trade trading software which helps the traders in taking more informative decisions during trading. Alice blue ant software is made available on different kinds of digital platforms, mobile applications being one of them.
Alice blue mobile app: ANT Mobi App
Alice blue ant is a mobile trading application introduced by Alice Blue with the idea of providing trade ease to investors and traders. Alice blue android app is specifically designed for mobile traders and is easily accessible on mobile and tablet. Ant alice blue app assists the customers in analysis of various financial instruments and trade in BSE, NSE and MCX.
Ant mobile trading app is built by TradeLab which is a customized version of TradeLab's trading platform. It uses the Omnesys NEST system that makes the app extremely stable, secure and fast. Alice blue ant has undergone various upgrades to enhance the customer experience and meet their expectations over time.
If you have alice blue demat account and want alice blue login ant to trade then you can download the ant alice blue from official website of Alice Blue, then you can do ant mobi login with your credentials.
Ant alice blue login is a simple process by which you can trade across different segments.
Features of aliceblue ANT
• Ant mobi app can be used for trading across different segments and exchanges like BSE, NSE and MCX
• Multiple market watch and live market watch.
• Advance trading charts backed with years of historical data.
• World class customer support
• Analysis of trading instruments like stock with market depth and live news.
• Fulfil dynamic needs of the stock market and investors.
ANT Mobi Demo
The USP of alice blue ant is advanced trading platform, mobile devices can easily be accessed from remote areas even with a slow internet speed. Moreover, USB of aliceblue ant is very efficient on data consumption and does not compromise on features like interactive charts or modern analytical tools while providing a fresh user interface for trading.
• IOS: alice blue ios app is available at iTunes and the app store for Apple users.
• Android: alice blue android app for android device users is available at play store.
You can easily download ant mobi app from Google play store or iOS store. Do ant mobi login using your Alice blue ID and Password.
Open Your Demat Account with Alice blue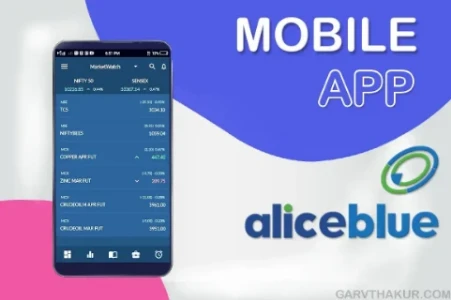 Comments for Alice Blue App Review, Demo, Guide, Charges and Download
Frequently Asked Questions
---