Achiievers IPO Review 2023 |Charges, Easy Steps to Apply Online
Achiievers IPO Review - Charges, Easy Steps to Apply Online
"Only when you can dream it, you can do it" is the basic theory of Achiievers Equities Limited which leads this company as one of the best stockbrokers of India. Initially, it was started with the brand name 'Loknath Enterprise' in 1999 as a sub broker of BSE & NSE. Later on, it was converted as a discount broker of India on 15th October 2009 with the brand name 'Achiievers Equities Limited'. It revolutionized the brokerage industry by offering unlimited trade for entire month in just Rs.500 only. It offers many attractive brokerage plans such as Mega value plan (Flat Rs.750 per month only), Per day Plan (Flat Rs.50 per day plan), Per trade plan (Flat Rs.15 per trade plan) and traditional plan. Achiievers is the member of the BSE, NSE, MCX, DSE, ACE & USD and depositary participant of CDSL.
You can invest in equity, derivative, currency, mutual fund and IPO on this platform. It provides free trading software to their clients which are accessible in both mobile and computer.
Now, you can invest in any upcoming IPO through this platform. Traders/investors only need a demat/trading account with Achiievers equities limited to invest in any IPO. It is an online & offline process.
What is an IPO (Initial Public Offering)?
Initial Public Offering (IPO) is the method of raising capital from the public by selling a portion of securities or shares to the institutional investors. To fulfil the objective of the company, IPO is an efficient method to raise funds by selling shares to the public in the primary market. An unlisted company get listed in the national exchanges such as BSE, NSE, ACE, MCX, USD etc. via IPO. After public listing of the IPO, shares are traded freely in the stock market known as free float. IPO is also an opportunity for the people to invest in their favourite companies.
Types of IPO
Mainly, there are two types of IPO which are as follows:
1. Fixed Price Issue- Fixed price issue is the issue price that some companies set for the initial sale of their shares. Investors/traders need to pay that price to buy share of an IPO before it gets public.
2. Book Building Issue- Book building issue contains a price band or range with an upper price and lower price, there is not any fixed price of IPO.
Features of Achiievers Equities Limited IPO
• In 2013, company has launched online IPO facility.
• Achiievers does not charge any amount on IPO application.
• Currently, offline IPO application is available on this platform.
• Secure and easy process.
• You can visit nearby branches to apply an IPO
.
How to apply for an IPO on Achiievers Equities Limited?
Though, company has launched online IPO in 2013 but still this facility is not available so you can apply for an IPO through offline mode. Kindly
follow the below steps to know how to apply for an IPO through offline mode:
1. First, select the IPO you want to subscribe.
2. Fill the application form with your bank account number in the form.
3. Sign that form to make payment for IPO share.
4. Valid amount will get blocked into your account and after allotment of shares to you, that amount will be debited from your account.
5. After all process, shares will be credited to your account.
Achiievers as well as national exchange will send you message regarding order status of IPO.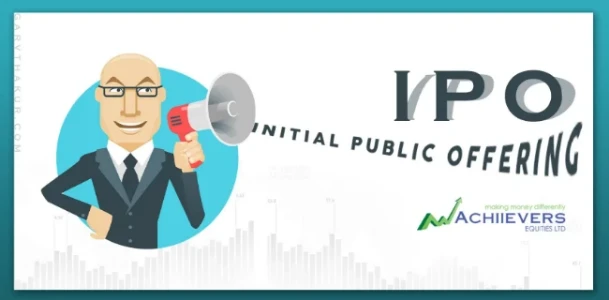 Comments for Achiievers IPO Review 2023 |Charges, Easy Steps to Apply Online
Frequently Asked Questions
---