Achiievers Mutual Funds Review 2023 | Charges, Details, and SIP
Achiievers Mutual Funds Review - Charges and SIP
Achiievers Equities Limited has a tagline "Making Money Differently" which means that money is in the air, its up to you how can you grab it. You can grab it by using different strategies and unique platform. Achiievers Equity Limited is one of the unique brokers of India . Established in 1999 with the name 'Loknath Enterprises' as a financial services provider and converted as 'Achiievers Equities Limited' on 15th October 2009. The main objectives of the Achiievers is to be a full-service broker of India. Currently, it is a discount broker and it provides the facility to invest in equity, derivative, currency, commodity, mutual fund and IPO. Achiievers offers leverage on equity intraday, equity future, currency option and commodity future segments.
One can trade in almost in all exchanges including NSE, BSE, MCX, ACE, USD. Company has many brokerage plans such as mega value plan, pay per trade plan, pay per day plan and traditional plan. It has their head office in Kolkata, India. Achiievers has ensured its presence in 12 states of India with 850+ branches and 280+ franchisees. It is a Depository participant with CDSL.
It offers free demat account opening on its platform. In 2018, company has started online KYC services which results that it will take only 15 minutes to open an account.
What is Mutual Fund?
Mutual Fund is an investment platform where money is collected from various investors to invest in a pool or portfolio of different stocks or assets. Investments made through mutual funds are generally of long terms. There are professionals who used to invest that money in different segments to provide you good returns. Asset Management Company offers different mutual fund schemes with different investment objectives to the customers.
Benefits of Mutual Fund:
• Mutual fund is one of the best ways for long term investments.
• Mutual fund scheme has high liquidity as you can take your money back any time from the particular mutual fund investment.
• There are number of mutual fund schemes or plan to choose from so that you can choose the one that suits you best.
• As pe SEBI regulations, customers have full transparency to their mutual fund investments.
Achiievers Mutual Fund:
Achiievers offers Mutual Fund service to their customers. In 2018, company had launched online mutual fund services. Customers can invest in mutual fund easily and online with their Trading Software (Achiievers mobile app, Achiievers Desk, Achiievers web). Achiievers does not charge any additional amount to invest in mutual funds. Achiievers Equities Limited is emapnelled with almost all Asset Management Companies (AMC) which has a prime objective of wealth creation.
It is very easy to compare mutual fund in this platform; select the investment type (Lumpsum or SIP) and select the scheme and click on compare now option to get the result.
Benefits of Achiievers Mutual Fund:
• Easy online Mutual Funds Investment facility.
• More than 20 years of trust.
• Almost all AMCs available.
• Enables you to compare mutual funds of different AMCs.
• One can take advice from experts before investing in it.
• Select the investment plans of your choice.
• Monitor and manage your investment portfolio online.
• No additional charges to apply in Mutual funds.
• Get regular updates related to your investment portfolio via email.
How to apply in Mutual funds with Achiievers?
One must have an Achiievers account to apply in Mutual funds with Achiievers. Click to Open an account in Achiievers.
Once your account opening is done. Follow the below steps to apply in Mutual funds:
• Login to any of their trading software with login credentials provided by Achiievers.
• Click on Invest in Mutual funds/SIP to invest.
• Select Investment plan of your choice.
• Check and verify all the details and Invest.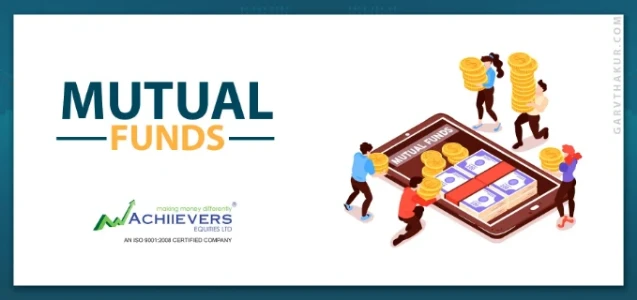 Comments for Achiievers Mutual Funds Review 2023 | Charges, Details, and SIP
Frequently Asked Questions
---