Upstox Mutual Fund Investment| Free Direct MF Investment
Upstox Mutual funds Review - Charges and SIP
Upstox is a discount broker company that offers various mutual fund schemes from almost 28 houses. All the schemes that are offered on the Upstox mutual fund platform are regular schemes. 2500+ mutual fund schemes from multiple fund houses are available in Upstox. Upstox mutual fund brokerage charges are Zero. Different Asset Management Companies (AMCs) have the different minimum investment requirement at the Upstox MF.
Upstox Mutual Fund Charges
There are no mutual fund charges in Upstox while buying Upstox mutual fund. Upstox Mutual fund SIP charges are also Zero. However, at the time of selling mutual funds ₹18.50 is charged by the CDSL. Upstox brokerage charges for mutual fund and Upstox charges for mutual fund transaction is Zero. There are no Upstox Direct mutual fund charges as Upstox does not provide Upstox direct mutual fund plan or schemes.
| | |
| --- | --- |
| SERVICES | CHARGES |
| Upstox Mutual Fund Account Opening Charges | Nil |
| Upstox Mutual Fund AMC Fees | Nil |
| Upstox Mutual Fund Transaction Charges | Nil |
| Upstox Mutual Fund Commission | 1% to 1.25% a year |
| Upstox Mutual Fund DP Charges | Buy - ₹0; Sell - ₹18.50 |
Upstox Mutual Fund platform offers regular mutual fund schemes. Mutual fund in Upstox provides the facility of investing in either through SIP or lumpsum mode of investment. Upstox direct mutual fund is not provided by them. This platform has easy and fast account opening services. Upstox customer is free to choose best mutual funds in Upstox as per their need from multiple funds for better returns. It provides mutual fund categories as per the risk appetite of investors. It provides the search filters and performance details to view potential returns of mutual funds.
Mutual Fund Account Opening
A customer does not need to open a separate account for mutual fund investments through Upstox. Upstox demat account is required to buy Upstox mutual funds. If you do not have an Upstox demat account, you are required to open demat account with Upstox in order to make Upstox mutual fund investment.
Upstox Mutual Fund Platform
Upstox for mutual fund offers a web-based mutual fund platform that makes mutual fund investing easy for its customers at a very low-cost. It is completely a free platform to invest in mutual funds. Mutual fund on Upstox does not provide any recommendations on mutual fund investment schemes. Each and every scheme available on this platform is open-ended; that means there is no restriction on the number of units purchased in the mutual fund. Upstox app for mutual fund is also available. Upstox old is a Upstox mutual fund app which also provides mutual fund investment facility.
Steps to start investing in mutual fund through Upstox MF platform:
1. Visit to the official website of Upstox.
2. Scroll down and click on Products and choose Mutual Funds.
3. Login to Upstox Mutual fund platform with Upstox Pro unique Client code and password.
4. After Upstox mutual fund login, you can access all the mutual fund schemes available on the platform.
5. Search the schemes available from "Search Funds" on Upstox MF platform.
6. Select the scheme and enter the amount you are planning to invest.
7. Add the Mutual Fund scheme to your MF account.
8. You can choose either "Start SIP" or "Buy Fund" for lumpsum investments.
Upstox Mutual Fund SIP
A Systematic Investment plan (SIP) is an organised and disciplined way to invest in a certain amount at regular intervals to fulfil your financial goals. If you are investing for the first time via Upstox mutual fund platform for SIP, it is compulsory upload or send an Upstox mutual fund mandate form to Upstox. This mutual fund mandate is also called ECS mandate.
Upstox mutual fund mandate form is required for approval of auto debit of the SIP amount at a particular interval from your bank account. It generally takes up to 5 days to get the mandate approval or else it gets expired. Upstox does not charge any amount for Upstox mutual fund bank mandate form. There are two ways via which you can complete Upstox mutual fund bank mandate form.
1. Online: Login to Upstox MF platform. On SIP tab, click on 'Approve e-mandate'. Then, an email verification code will be received from BSE StarMF for E-Mandate Authentication. Enter this email verification code and proceed to complete Upstox mutual fund e mandate.
2. Offline or physical mandate: visit the official website of Upstox and download Upstox mutual fund bank mandate form. Login to Login to Upstox MF platform. On SIP tab, click on 'Setup Auto Debit'. Upload filled and scanned Upstox mutual fund bank mandate form in JPEG format.
Benefits of Investing in Upstox Mutual Fund SIP
• A little amount of money is needed to invest at each interval.
• A regular saving and investment habit is generated within you.
• It protects from the extreme market volatility condition and gives rupee cost averaging benefits.
• It helps in creating wealth or completing a financial goal over a long-term horizon.
How to Start Mutual Fund SIP in Upstox?
It is very easy to invest in a mutual fund through SIP on the Upstox Mutual fund platform. Follow the below steps to start Upstox mutual fund SIP.
1. Login Upstox Mutual Fund platform.
2. Search the scheme name on the MF dashboard.
3. Choose the fund and enter the amount.
4. At last, click on "Start SIP" and choose the details.
Your account will be auto-debited to invest in Upstox SIP at regular intervals depending on the interval you have chosen. It is important to maintain the required balance in the linked bank account to stay invested through SIP.
Upstox mutual fund customer care number - +91-22-6130-9999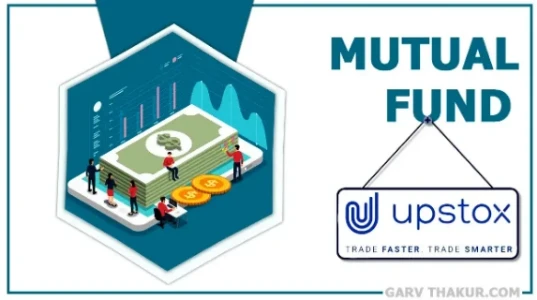 Comments for Upstox Mutual Fund Investment| Free Direct MF Investment
Frequently Asked Questions
---