Upstox Review 2023, Stock Trading, Demat, Brokerage Charges
Upstox Review - Brokerage Charges, Account Opening, Margin
Upstox (which was earlier known as RKSV securities) is a low-cost broking firm, whose main motive is to provide trading opportunities at unbeatable prices. Upstox is being backed by a group of investors like: Kalaari capital, Ratan Tata and GVK Davix.
Upstox provides many more rich trading features like trading, analysis, charter and etc. It provides ease to place orders through phones and browsers. Upstox provides a completely Upstox Free trading account and free trading as well in Equity Delivery Segment. Upstox refer and earn review program is also available in which you can refer your friends to trading with upstox.
Upstox broker review also provide some other services like Equity Intra-day, commodities and currency derivatives which can be availed through Upstox Pro. It we talk about upstox pro app review then is a paid software which has some additional trading features. You can also watch upstock review youtube.
In this article we will read about the upstox review 2023 or upstox broker review or upstox.com which help traders and investors to understand upstox in a better way.
Upstox account types (upstox account review)
Now, take a look on upstox demat review and upstox trading review. According to need of investors and traders Upstox offer following account type:
Upstox has decided to discontinue the priority pack and move you to upstox Basic Pack from 1st March 2023 keeping in mind your best interest.
Under the basic plan basic trading features in equity delivery segment are provided. You can continue enjoying the same trading tools on Upstox and you do not nee to pay additional brokerage of

₹

10 to avail the margins.
Details of Upstox Basic Pack are given below:
1. Upstock brokerage review: The Upstox Basic Pack charges

₹

20 per trade or 0.05% (whichever is lower) for intraday trading.
2. Brokerage is zero: just like the priority pack, equity delivery trades are brokerage free under this pack.
Upstox account opening have some negative and positive implications are as follows:
Upstox Advantages
• Brokerage free trading in Equity delivery segment, which means customer need not to pay any brokerage for delivery trades in equity.
• For customers convenience, upstox pro app review and mobile trading app is available for both android and IOS platforms without any further software charges.
• Upstox new app review: Both web and mobile has After Market Order (AMO), Cover Order (CO) or One Cancel OTHER (OCO) order.
• Upstox have stop loss order type in both web and mobile.
• Upstox have multiple indicators to monitor market.
• Upstox bridge for Amibroker helps to code and execute the trading strategies.
• Upstox Developer console helps to build your own trading app.
• Upstox mutual fund review: availability of 1000's of Mutual funds where customer can choose Lumpsum or SIP pattern of investing.
• Upstox trading review: availability of Margin against shares.
• Upstox provide higher leverage, customers can opt for Priority Brokerage Package.
Upstox Disadvantages
• Unavailability of unlimited monthly trading plans.
• Upstox charge extra fee for call and trade fee on per executed order.
• In Upstox, customer do not need to square off the Intraday square orders, extra charge of ₹20 is charged per executed order.
• Upstox basic plan offers free brokerage for trading, which can be availed only in Equity Delivery Segment. For rest of the segments, brokerage is charged at ₹20 or lower per trade.
• Upstox basic plan provide free brokerage trading for basic plan, still demat transaction charges has to be paid by the customer.
• Upstox do not have provision for stock tips and recommendations.
• Upstox 3 in 1 account Unavailability as company doesn't provide banking services.
• Upstox Customer support is time constraint.
• From Jan 2018 Upstox NRI trading and demat accounts are no longer available.
• Unavailability of margin funding on delivery trades.
Is Upstox Good?
From upstox company review it is concluded that Upstox it is one of the best discount brokers in India. Upstox is safe and reliable to commence your investment and trading. It is highly recommended to the traders. Not only Upstox provides the fastest trading which is essential to book high profits in day trading, but it is also very cost effective as you just need to pay ₹20 per trade irrespective of the trade volume. This helps to save a big chunk of money on your brokerage as compared to other service providers.
Open Your Demat Account with Upstox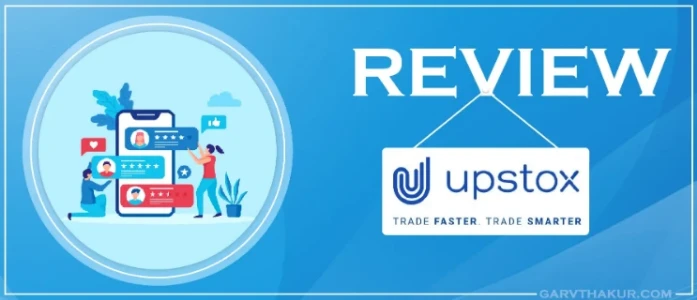 Comments for Upstox Review 2023, Stock Trading, Demat, Brokerage Charges
Frequently Asked Questions
---