FundsIndia NRI Account 2023 | Introduction, Documents, Charges and Details
FundsIndia NRI Account Review | Charges and Account Opening
FundsIndia is a Chennai-based online discount broker that was incorporated in the year 2009 by founder C.R. Chandrasekar and Srikanth Meenakshi, completed their education from University of Hyderabad. FundsIndia is India's friendliest online-only investment platform with 13+ years of excellence in enhancing the investment experience for its users. FundsIndia gives users access to mutual funds from leading fund houses in India, stocks from the BSE & NSE, corporate fixed deposits, and various other investment products with some FundsIndia brokerage rates charges.
FundsIndia India is a SEBI registered stock broker with the Bombay Stock Exchange (BSE). FundsIndia SEBI registration number is INB011468932. Brokerage in FundsIndia aims to offer trading and investment services in Equity, Derivatives, IPOs and mutual funds. FundsIndia product also have focus on providing education to the customers on various trading and investment related topics through an online learning center. FundsIndia provide NRI India investment options a world-class investment platform and sophisticated investment guidance and NRI funding. FundsIndia is spread all over 2,000 cities across India and 66+ countries have invested over ₹9,700+ crores on its platform in Mutual Funds, Stocks and other investment products.
FundsIndia charges a brokerage rate of Rs.30 paise on every Rs. 100 charged, whichever is higher. There are two cases for FundsIndia brokerage plan, a scenario where the minimum brokerage is charged, and a scenario where 30 bps is charged.
Open NRI account online India
FundsIndia supports Indian mutual funds for us NRI. An NRI can open an account with FundsIndia and invest in NRI mutual funds India using their net-banking account. There are some restrictions, and a few extra/specific requirements of online mutual fund investment for NRI.
India investment for NRI Requirements
One must complete the NRI fulfillment for Indian NRI account opening with FundsIndia and mutual funds investment:
• An Indian passport or an OCI/PIO card Copy.
• A PAN card as identity proof.
• An overseas address with proof.
• Must have NRE/NRO account in India.
If you are an Indian citizen (holding an Indian passport):
| | | | |
| --- | --- | --- | --- |
| What you need | What it is | What document we need as proof | What if you don't have it |
| A PAN Card | A personal account number card, used by the income tax department and other financial service houses as identification | A self-signed photocopy of the PAN card | You can easily apply for one online, by visiting the site https://tin.tin.nsdl.com/pan/index.html |
| KYC Verification | A registration process to be completed for the purposes of preventing money laundering | None, we will verify your KYC compliance in the central database with your PAN number | We will complete the process for you if you send us a completed application form (we will send you an application form). Please see below for supporting documents required for this purpose. |
| An NRE/NRO account | Account with an Indian bank that is either repatriable or not | Either a cancelled check or a recent account statement for this account | This will help you transact with us. |
| A foreign address | Your current foreign address | A self-signed photo-copy of a utility bill (phone/electricity), driving license with address etc. | We need this. |
| An Indian passport | | A self-signed photo-copy of the passport | We need this |
NRIs needs to follow the same one-time KYC registration as a regular investor using their overseas address proof.
FundsIndia for NRI
NRE/NRO accounts hold repatriable money. That is, money in Indian NRI demat account can be converted back to a foreign currency. NRO bank accounts, on the contrary, are accounts that hold non-repatriable money. Money/Funds in NRO accounts will stay as Indian rupees and cannot be readily converted back.
Every investor has a choice, FundsIndia would highly recommend using an NRO account for their mutual fund investing. The reason for this is the documentary requirements for operating an NRO linked NRI mutual funds India investing is less than that for an NRE account. Since money available in NRE accounts are repatriable, most of the mutual fund companies often ask for bank statement proof for every transaction to show that the money indeed did originate from an NRE account (FIRC rules). With an NRO account, there are no such requirements.
How to open an NRI account?
India NRI account opening is very similar to opening a regular investor account from a FundsIndia operational perspective. FundsIndia NRI would need to go through the same process (provide details online, get the application form generated, send it in with required documentary proofs).
FundsIndia NRI advice its NRI clients to send scanned images of their documents first for verification. FundsIndia NRI team will go through the documents and let you know if they are good for account opening or needs corrections. Online open NRI account in India from USA can save time and money in terms of sending documents via overseas courier.
Restrictions for NRI mutual fund investment India
There are some Indian mutual funds for NRI schemes that are not allowed to accept investments from NRIs. This is specifically true for us NRIs investing in Indian mutual funds for whom certain fund houses do not allow their schemes to be sold to. FundsIndia's trading system will recognize such situations and disallow the investor from choosing such schemes for investments.
FundsIndia NRI Account Benefits
NRI account in India benefits are mentioned below:
• FundsIndia NRI account opening process is simple and easy.
• NRI customers can invest in stocks, mutual fund, IPOs etc.
• FundsIndia provides NRE/NRO account.
• FundsIndia has its presence worldwide.
• FundsIndia has the best and advanced trading platform and tools that makes it stand out.
• Online trading platforms.
Conclusion
Fundsindia hold a variety of products in its store, to suit the goals and needs of every investor and every risk appetite. FundsIndia gives users access to a wide range of trading platforms from leading fund houses in India, stocks from the BSE & NSE, corporate fixed deposits, and various other investment products. In short, FundsIndia is your one-stop shop for all your investment and trading needs.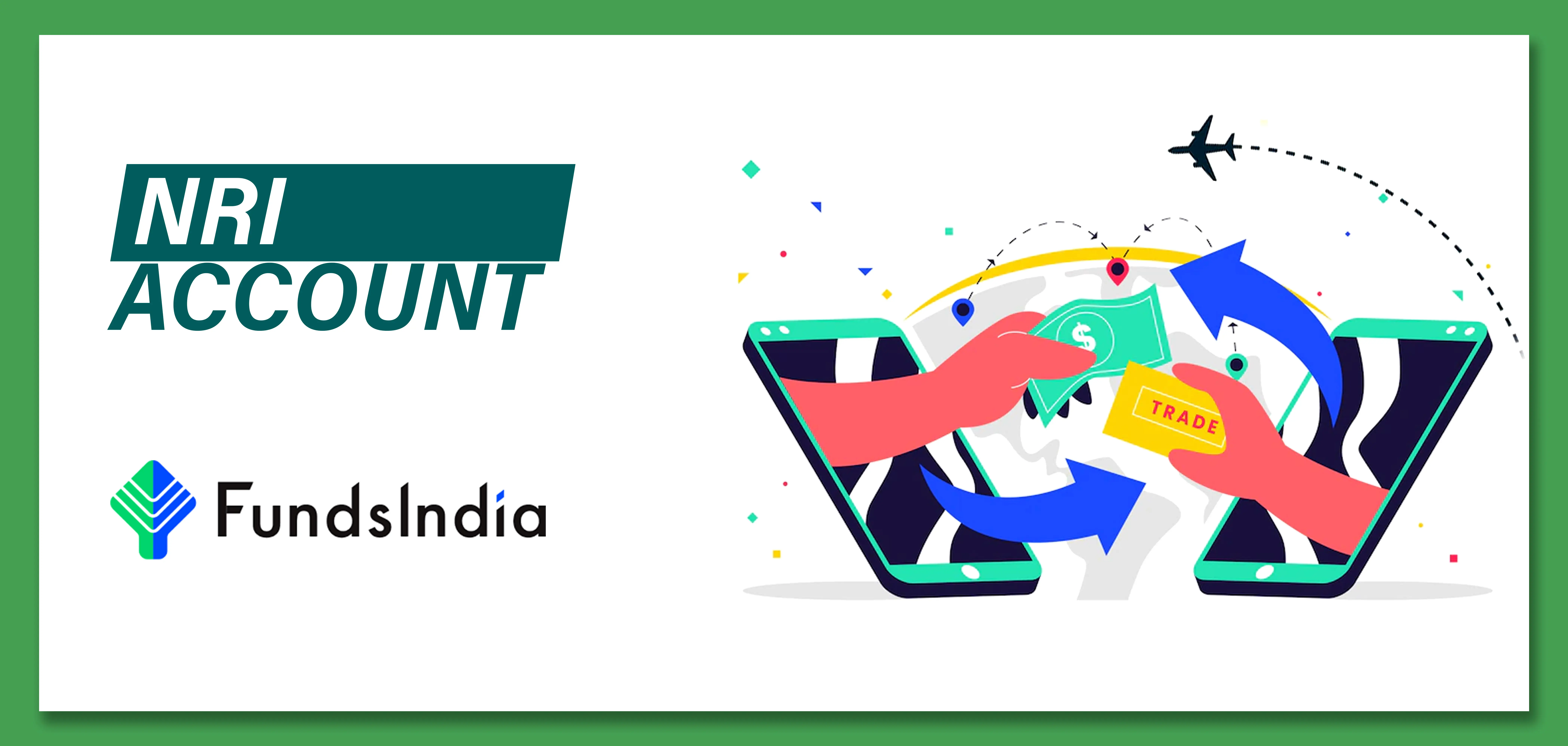 Comments for FundsIndia NRI Account 2023 | Introduction, Documents, Charges and Details
Frequently Asked Questions
---