FundsIndia Consumer Complaints Details at NSE and BSE
FundsIndia Consumer Complaints
FundsIndia is a Chennai-based online discount broker that was incorporated in the year 2009 by founder C.R. Chandrasekar and Srikanth Meenakshi, completed their education from University of Hyderabad. FundsIndia is India's friendliest online-only investment platform with 13 + years of excellence in enhancing the investment experience for its users. FundsIndia gives users access to mutual funds from leading fund houses in India, stocks from the BSE & NSE, corporate fixed deposits, and various other investment products with some FundsIndia brokerage rates charges. FundsIndia nri service facility is provided by the broker.
FundsIndia India is a SEBI registered stock broker with the Bombay Stock Exchange (BSE). FundsIndia SEBI registration number is INB011468932. Brokerage in FundsIndia aims to offer trading and investment services in Equity, Derivatives, IPOs and mutual funds. FundsIndia product also have focus on providing education to the customers on various trading and investment related topics through an online learning center. FundsIndia provide every Indian a world-class investment platform and sophisticated investment guidance.
Complaint against FundsIndia Broker
FundsIndia brokerage complaints report provide detail about the number of complaints received by the stock exchanges from the FundsIndia customers. The FundsIndia complaints report analyzes the FundsIndia online complaint data provided by BSE and NSE. These complaints are serious grievances against FundsIndia broker which the broker and customer failed to resolve. The customer then filed all legal complaints with the stock exchange.
How to address your complaint or query at FundsIndia broker?
FundsIndia is committed to resolving all your issues according to your satisfaction. In case you are unsatisfied with your query resolution, then you need to follow below escalation matrix.
Step 1: Submit Unresolved Issue or query
You need towrite at contact@fundsindia.com or give a call on 04461104100 with your issue or query. FundsIndia office timings are Monday to Saturday, 9am to 6pm. FundsIndia will get back to you within 1 business day. FundsIndia is remain closed on all Indian public holidays and Sundays.
Step 2: Contact Our Support Manager
If your query does not get proper resolution, you need to write at Customer Support Manager at csmanager@fundsindia.com.
Step 3: Reach FundsIndia Support Director
If you still unsatisfied, you can contact Mr. Suresh D, FundsIndia Director of Operations & Customer Support at csdirector@fundsindia.com (Phone: 044 4344 3123) and our Mr. Srinivasan K V, Compliance
Officer at compliance@fundsindia.com (Phone: 044 4344 3105)
Step 4: Escalate to Top Management
If all these steps are failed to resolve your problem, you can lodge your compliant with the top management by writing at investorgrievance@fundsindia.com.
FundsIndia customer care number
If all these steps have failed to resolve your problem, you can lodge your complaint with the top management by writing to Mr. Girirajan Murugan, ceo@fundsindia.com (Phone: 04443443104) and investorgrievance@fundsindia.com.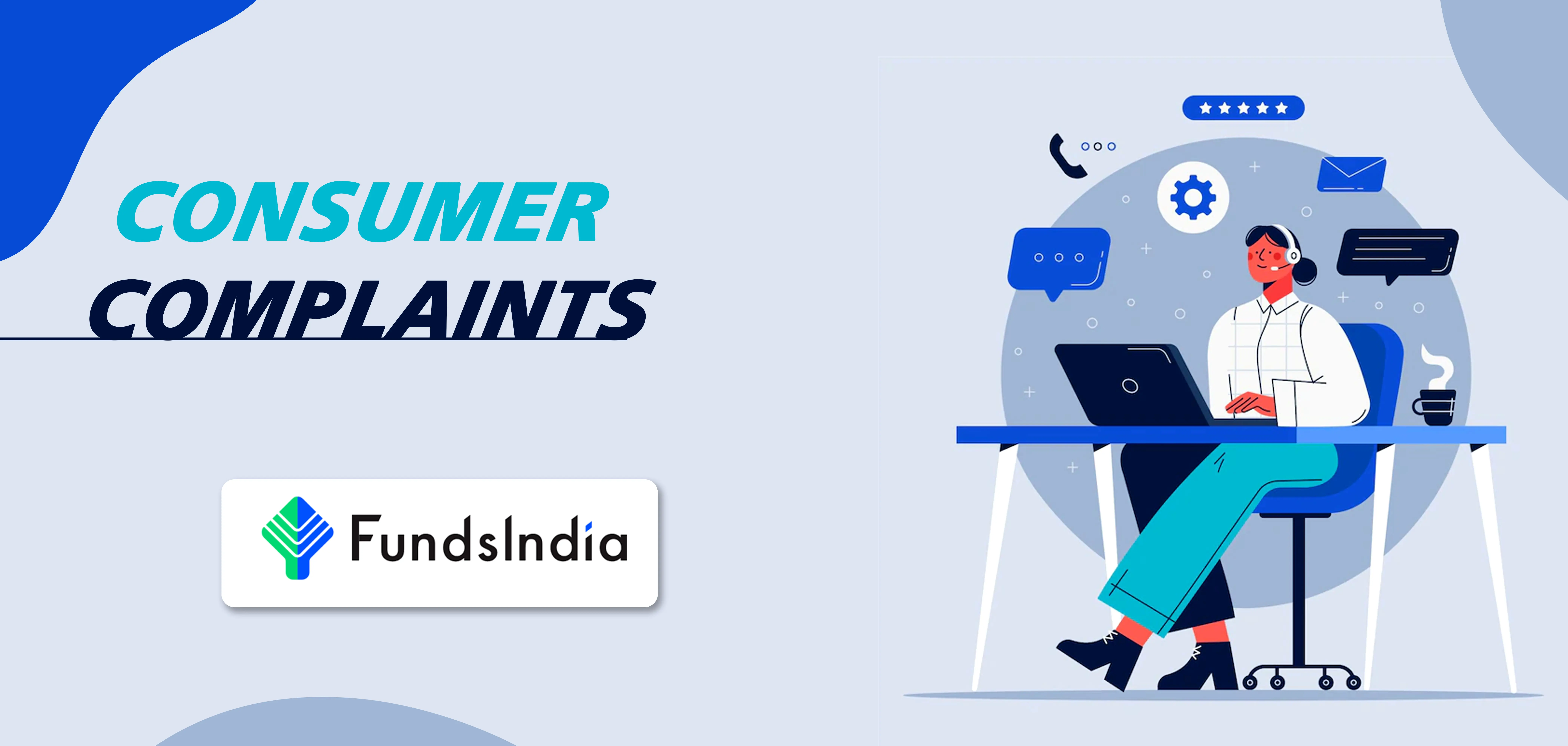 Comments for FundsIndia Consumer Complaints Details at NSE and BSE
Frequently Asked Questions
---