FundsIndia Power SIP 2023 | Schemes and Details
FundsIndia Power SIP Review
FundsIndia is a Chennai-based online discount broker that was incorporated in the year 2009 by founder C.R. Chandrasekar and Srikanth Meenakshi, completed their education from University of Hyderabad. FundsIndia is India's friendliest online-only investment platform with 13 + years of excellence in enhancing the investment experience for its users. FundsIndia gives users access to mutual funds from leading fund houses in India, stocks from the BSE & NSE, corporate fixed deposits, and various other investment products with some FundsIndia brokerage rates charges. FundsIndia nri service facility is provided by the broker.
FundsIndia India is a SEBI registered stock broker with the Bombay Stock Exchange (BSE). FundsIndia SEBI registration number is INB011468932. Brokerage in FundsIndia aims to offer trading and investment services in Equity, Derivatives, IPOs and mutual funds. FundsIndia product also have focus on providing education to the customers on various trading and investment related topics through an online learning center. FundsIndia provide every Indian a world-class investment platform and sophisticated investment guidance.
Power SIP (FundsIndia Exclusive) Review
Power SIP is defined as a SIP facility where investors can invest a pre-decided amount as and when there is a pre-defined market fall. With 'POWER SIP' you can invest a pre-decided amount as and when there is a pre-defined market fall, allowing you to enter the markets instantly at the right time. FundsIndia power SIP is an action-based trigger facility offered under various schemes of FundsIndia that serves as a financial planning tool to its mutual fund investor.
Adding some of the benefits time to time into your portfolio by investing at every market fall condition. This is an action-based trigger facility offered by FundsIndia Mutual Fund to buy its various MF schemes. With an intelligent algorithm, Power SIP shifts your funds between equities and debt to maximize your profit returns.
How Power SIP works?
Let's take a condition under power SIP, when market falls beyond a pre-defined limit such as 0.5%, 1% or 2%, a pre-decided amount (Rs 1000, Rs 2,000 or Rs 3,000) is switched from your bank account to particular MF plan in which you want to invest.
This is an easy way to execute investment strategy, in which investors give a one-time mandate which will allow automatic switching of funds from bank account to MF scheme at a pre-determined market fall condition. Here investors will have an option to choose maximum number of debits in a month. Let's say, if you choose the maximum number of debits at five in a month, the SIP amount as Rs 1,000, and the trigger value at 1% fall, then whenever there will be more than 1% fall in the benchmark index in that particular scheme, then Rs 1,000 will be debited from your bank account and invested in that particular Mutual fund scheme. This debit will happen maximum for five times in a month. If in first fifteen days of a month five debits happen from your bank account, then no more amount will be debited even if the particular index falls for more than 1% in the remaining days of that month.
Highlights of FundsIndia Power SIP
• Effective utilization of Market fluctuations
• Active Plus & Passive Plus
• Suitable for a time horizon of 5+ years
Benefits of FundsIndia Power SIP
Here are some of the major benefits of the SIP investment are mentioned below:
• Maintained disciplined Saving.
• Provide trading Flexibility.
• Provide long term gains.
How to setup SIP in Mutual Fund?
Setting up a Regular SIP in FundsIndia is a simple process. If you are looking to setup a regular SIP in FundsIndia, please follow these steps:
1. Login to your trading account, and click on 'Mutual funds' from the top bar.
2. Go to 'SIP setup' button from the left menu.
3. Click on 'Add a SIP' button on the Regular SIP section tab.
4. In the next page, first, you need to mentioned the investor name.
5. Next, you can select the number of installments for SIP – this refers to the number of months the SIP is scheduled to run. Typically, investors can choose anywhere between 12 months (1 year) to 120 months (10 years). You will also be asked to specify the bank account for transaction.
6. Then you can choose one or more mutual fund schemes and the amount of money per month you want to invest in each of these mutual fund schemes. You can also specify the monthly date of investment for each of these mutual fund schemes.
7. At this time, you can choose an initial payment for this investment or not. If you choose to make an initial payment, in the next screen, you will be taken to your net banking system to do so. If you choose not to make an initial payment, your mutual fund SIP setup will complete when you click on 'Continue' button.
8. The next page will ask you to confirm details about your SIP. Please verify the scheme(s), amounts and the date to confirm the mutual fund investment.
9. Here you can also choose whether you want FundsIndia to send you the ECS mandate form for your signature, or if you would like to send it yourself.
10. If you choose to send the form yourself (faster to process), you can select that option and click on 'confirm'. Your ECS form will be generated and be made available in the 'Downloads' section of y
our demat/trading account.
11. If you choose to request FundsIndia to send the form, then it will send at the end of the business day at your registered address.
12. Now, the SIP setup in FundsIndia is complete!
Monthly Process
After your mutual fund SIP is registered, and the schedule commences, there is very little to do for the investor on a monthly basis. The investor would just need to login in account on a monthly basis to ensure that the SIP debit and investments are taking place properly without any additional issues.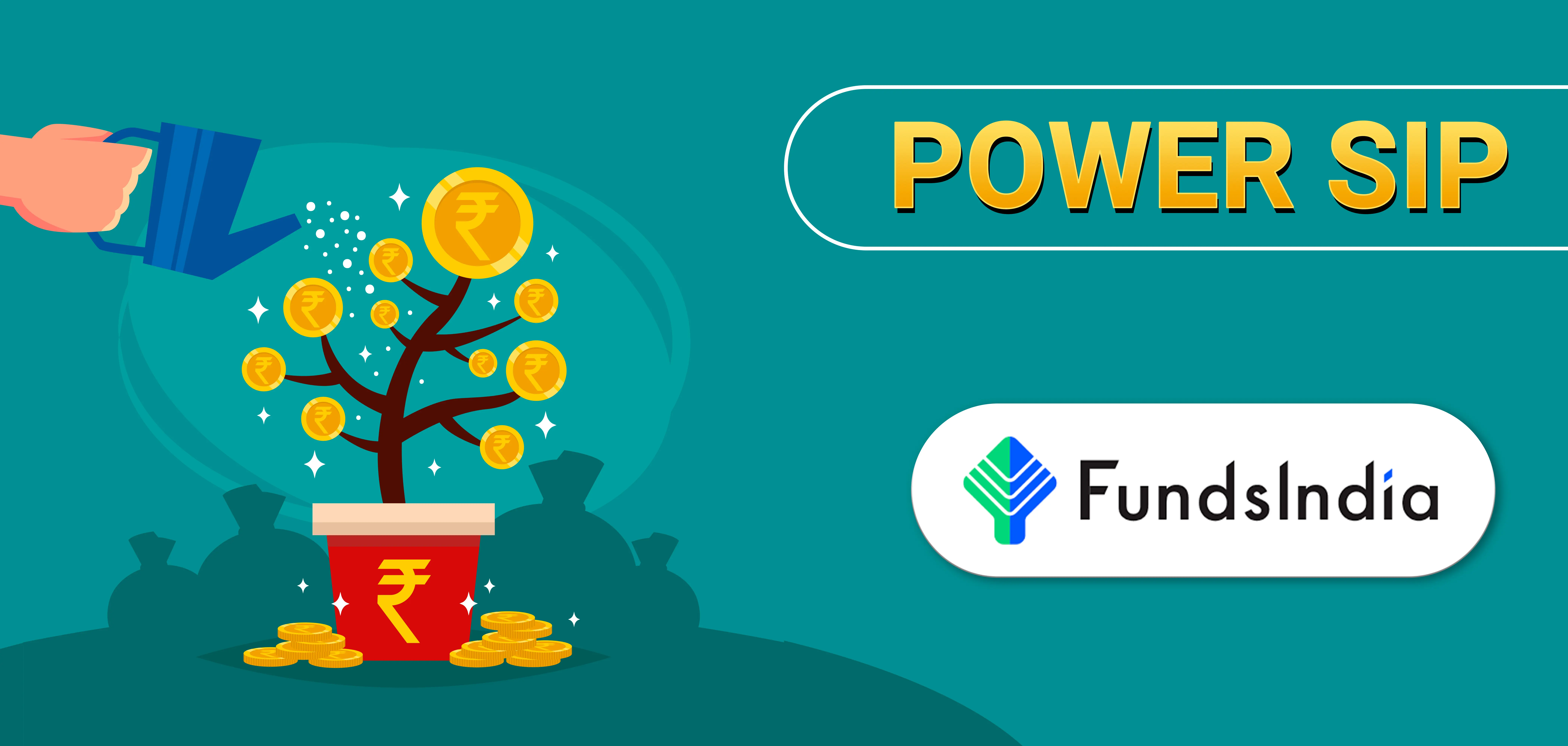 Comments for FundsIndia Power SIP 2023 | Schemes and Details
Frequently Asked Questions
---