Reliance Securities Margin | Exposure Limit for Intraday and Futures
Reliance Securities Margin/Exposure Limit for Intraday and Futures
A Reliance Capital Limited Company is the financial services division of the Reliance Anil Dhirubhai Ambani (ADA) group. The Reliance ADA group is one of the three business houses in India. It has a wide range of presence across the various segments. The major interest of the group revolves from communications and financial services to the generation, transmission and the distribution of power, infrastructure and entertainment.
Reliance Securities is the web-based investment portal. This website enables its customers to make investments and manage most of the services that are provided by the Reliance Securities including Equity (Stock Trading), Commodity Trading, Derivatives, Mutual Fund Investment, IPO Investment, Life Insurances, General Insurances, Money Transfer, Currency Derivatives, Gold Coins and Credit Card Services. Recently, the firm has entered into providing the Wealth Management Services with various tools such as investment in equity-linked portfolio management services, structured products, insurance and mutual funds.
Reliance Securities allows trading in NSE, BSE&MCX-SX, NCDEX, NMCE.
Reliance Securities Margin Limit
Reliance Securities provides the good margin facility to its beloved customers. The margin trading facility permits the customers to trade multiple ties over the present or available funds in the account. It generally helps the customers to realize that they earn more profits with the limited investments.
What do you understand by Margin?
The Margin is a product that is offered to the customers for Intraday Trading. The Margin necessary is as low as 2% of the trade value. It avails the customers the flexibility of converting the intraday trade to a delivery trade. Therefore, in case the customer foresees more profits in their position then they can convert it to a delivery trade. Moreover, they can keep the stocks for as long as they wish.
| | |
| --- | --- |
| Segment | Trading Margin |
| Equity Delivery | Up to 3 times with 21% interest per year |
| Equity Intraday | Up to 10 times |
| Equity Future | Up to 3 times |
| Equity Option | Nil |
| Currency Future | Nil |
| Currency Option | Nil |
| Commodity Future | NA |
| Commodity Option | NA |
Reliance Securities is one of those stockbrokers that are providing decent service and the research along with the broad offline presence and the trading products such as Reliance Tick Pro. The company is not able to provide the value for the money services. Thus, it can be considered as the drawback of the company.
All the things in which the broker is good in are made available to the other stock brokers at a much cheaper price and therefore, Reliance Securities has failed to create a good reputation in the stock market till date. The services provided by the company are good but they do not provide the kind of value the firm may expect upon paying such hefty charges.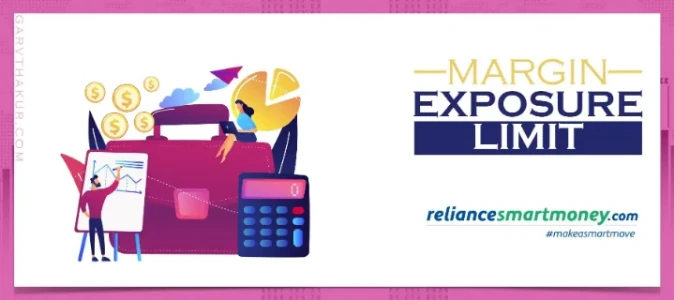 Comments for Reliance Securities Margin | Exposure Limit for Intraday and Futures
Frequently Asked Questions
---
Reliance Securities Reviews