Reliance Securities Branches | Branch Near Me, and Office Timings
Reliance Securities Branches | Branch Near Me, Office Timings
A Reliance Capital Limited Company is the financial services division of the Reliance Anil Dhirubhai Ambani (ADA) group. The Reliance ADA group is one of the three business houses in India. It has a wide range of presence across the various segments. The major interest of the group revolves from communications and financial services to the generation, transmission and the distribution of power, infrastructure and entertainment.
Reliance Securities is the web-based investment portal. This website enables its customers to make investments and manage most of the services that are provided by the Reliance Securities including Equity (Stock Trading), Commodity Trading, Derivatives, Mutual Fund Investment, IPO Investment, Life Insurances, General Insurances, Money Transfer, Currency Derivatives, Gold Coins and Credit Card Services. Recently, the firm has entered into providing the Wealth Management Services with various tools such as investment in equity-linked portfolio management services, structured products, insurance and mutual funds.
Reliance Securities allows trading in NSE, BSE&MCX-SX, NCDEX, NMCE.
Branches of Reliance Securities across India
Reliance Securities has its 80 official branches that are spread across the country. The stock broker is considered to be the most dominant broking firm in India.
Reliance Securities has a branch locator that further helps in the customers to find the Reliance Securities branches nearby.
The customers can find the nearest branch by searching as:
• Reliance Securities Branches in Delhi.
• Reliance Securities Branches in Bangalore.
• Reliance Securities Branches in Hyderabad.
• Reliance Securities Branches in Pune.
• Reliance Securities Branches in Chennai.
The table below shows all the branches of Reliance Securities across India:
Branch Type- All Branches

Own Branches

80

Franchise Branches

1380

All Branches

1460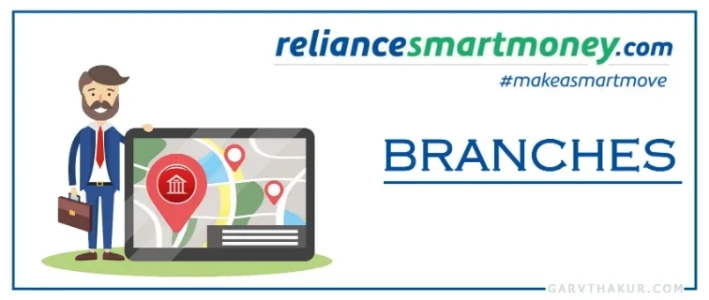 Comments for Reliance Securities Branches | Branch Near Me, and Office Timings
Frequently Asked Questions
---
Reliance Securities Reviews