Prostocks NRI Account Review 2023 | Opening, Charges, Services
ProStocks NRI Account Review | Charges, Services
ProStock India offer one of the fastest growing online Stock brokers. The firm provides low-cost flat fee trading plans to the traders and investors. It provides various advanced trading platforms to the investors. All the trading software and tool are available for free. The stockbroker provides excellent risk management facility, customer service and client focus. These qualities make it stand out from the other stock brokers.
ProStocks NRI account opening facility is available to the customers. It charges flat ₹100 per executed order as ProStocks NRI account brokerage charges. With its online eKYC process, the customers can register themselves online and receive OTP on their registered mail for NRI India stock trading. Further, they can fill the application form online, print or courier whichever is suitable for them to stock broker for NRI. Once the account set up process completes, the customers can trade on various ProStocks Trading platforms i.e., ProStocks Desktop, ProStocks Web, and ProStocks Mobile Application and much more.
ProStocks NRI Account Details
ProStocks NRI stock trading in India/ NRI buying stocks in India allows the abroad clients to buy and sell the equity shares, mutual funds, ETFs and Equity Derivatives. The Stock broker offers its NRI Trading Services to the customers by providing them NRI Trading and Demat Account. NRI stock trading tax is applicable as per government standards.
NRIs have to link their existing NRI bank account to their demat and trading account to trade in India. The stock broker has collaboration with 5 bank accounts viz. Axis, HDFC, Kotak, Yes and IndusInd Bank. NRI customers with other bank accounts cannot open their NRI account with ProStocks.
Note: NRIs are not allowed to invest across the Equities, Equity Futures and Options on the NSE and BSE. They are not allowed to the Intraday Trades in stocks, as per the RBI Guidelines.
Documents Required to Open a NRI Account with ProStocks
1. FATCA Annexure duly filled and signed.
3. Attested Copy of Overseas Address Proof- Copy of Driving License/Foreign Passport/Utility Bills/Bank Statement (not more than 2 months)/Copy of Rent Agreement/ Leave and License Agreement/Sale deed.
4. A self-certified copy of Indian Address Proof. The Indian Address Proof is mandatory for the NRO Account.
5. Passport Size Photographs.
6. Indian Passport: Copy of Valid passport with the copy of Valid Visa.
7. Foreign Passport: Copy of Valid passport with copy of PIO/OCI Card.
8. Bank Account Proof- It can be a cancelled leaf of NRO savings bank account.
ProStocks NRI Demat Account
ProStocks is a Depository Participant (DP) of CDSL by which it offers the demat account. NRI Demat account is one of the major offerings of ProStocks. NRI Demat Account helps the NRIs to keep the securities in electronic format. The demat account is very similar to the normal bank account. The only difference is that it holds shares instead of money.
Features of ProStocks NRI Demat Account
1. There is Zero account opening fees.
2. The AMC charge for Demat Account is free for lifetime with the refundable deposit of ₹1000.
3. This account holds shares, mutual funds, and ETFs in the electronic form.
4. The abroad clients can open their joint account with an Indian Citizen.
5. It provides an online access to demat accounts.
6. It allows the automatic credit of bonuses, and the dividends that are earned from the securities to the linked bank account.
ProStocks NRI Trading Account
NRI buy stocks in India it allows the NRIs to buy and sell the equity shares, mutual funds, ETFs and equity derivatives.
The customer can get their Non PIS Trading Account opened under ProStocks and can initiate trading like an Indian Resident in the Indian Stock Market. The NRI clients can trade without a PIS enabled bank account with ProStocks. This makes the process easier and to procure PIS and manage transactions between the trading and demat accounts. ProStocks Non PIS NRO account has to be linked with the client's bank account.
NRI Account Opening Process in ProStocks
1. Visit the ProStocks Website.
2. Register on the website by filling the form. Enter the personal details such as name, mail Id, Select status as Non-Resident, Country Code and Mobile Number.
3. Select "Generate OTP" option. An OTP will be sent to your mail address.
4. Login by using your login credentials. Fill the basic information such as PAN Card details, DOB, Name etc. with type of account client wishes to open.
5. The eKYC has five sections such as Basic Information, Preference details, Additional details, Select and pay and then submit the documents by filling all the required details.
Benefits of Opening a NRI Account with ProStocks
• The account may take 3 to 5 working days to get opened after receiving the documents.
• There is no fee charged for opening a NRI Account.
• The NRI clients are not allowed to invest in the currency and commodity segment. The trading in Intraday is also not allowed.
• The client can open their NRE and NRO savings bank account under a single PIS scheme separately.
• The NRI client can open their NRI Account with Axis, HDFC, Kotak, Yes and IndusInd Bank to invest by ProStocks trading and demat account.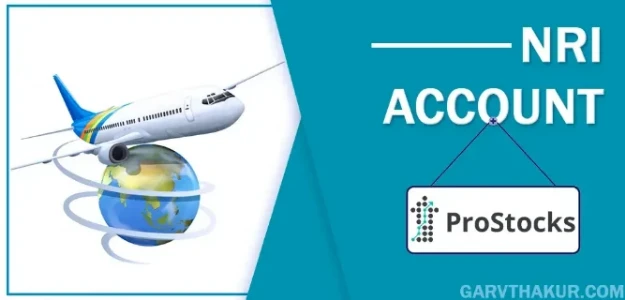 Comments for Prostocks NRI Account Review 2023 | Opening, Charges, Services
Frequently Asked Questions
---