Prostocks Branches 2023 | Office Timings, and Branch Near Me
ProStocks Branches Review | Branch Near Me, Office Timings
ProStocks is one of the India's leading flat-fee stock brokers. It offers Equity, Equity Derivatives (F&O) and Currency Derivatives (F&O) online trading at BSE and NSE. It also offers ProStocks Demat account services.
ProStocks is known for its overall low charges that include ProStocks brokerage charges and stamp charges etc. It is considered an online broker that offers ProStocks Account Opening facility to its clients in a completely online way without any physical meet or courier forms involved.
ProStocks Branches Details
ProStocks is an online discount stock broker that offers low-cost trading to the customers who can trade themselves using the free ProStocks trading platforms.
ProStocks has its two branches given below with ProStocks branch office address:
ProStocks Mumbai Branch
B-50, Pravasi Industrial Estate,
Goregaon (East), Mumbai - 400063
ProStocks Registered Office Address
146, Center Point, Near Somnath,
Dabhel, Nani Daman, Daman (UT) India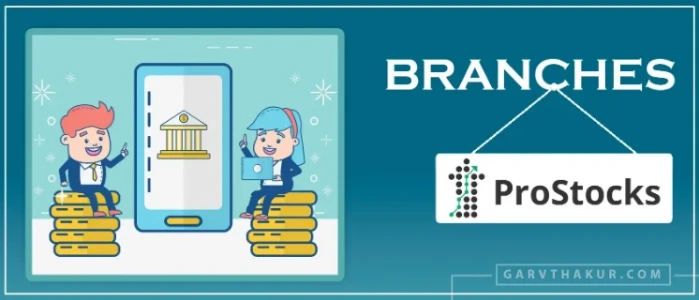 Comments for Prostocks Branches 2023 | Office Timings, and Branch Near Me
Frequently Asked Questions
---