Paytm Money Margin Exposure Limit for Intraday and Futures
Paytm Money Margin/Exposure Limit for Intraday and Futures
Paytm money was established in 2017 and is an online discount brokerage house of India. Paytm money is a subsidiary of One97 Communications Limited and is full owned by it. Paytm which is an e-commerce payment platform is also owned by one97 communications limited.
Paytm money margin leverage
Paytm money margin trading provides attractive Exposure or leverage facility so that their clients can trade several times also in the limited funds. Currently, paytm money f&o margin is offering only Equity and Derivative trades to their customers. No exposure is provided on Equity delivery trades. Paytm Money Margin trading facility or margin against share is not provided by Paytm Money.
| | |
| --- | --- |
| Segment | Trading Margin |
| Equity Delivery | 1x (100% of trade value) |
| Equity Intraday | 5x (Up to 20% of trade value) |
| Equity F&O | 1x (100% of NRML margin (Span + Exposure)) |
Exposure limits vary from stocks to stocks. Higher the volatility of stock, lesser the exposure provided. Lesser the volatility of stock, higher the margin. paytm money margin basket order is used to get a significant margin benefit for an intraday trade and can place 3-legged order at the same time. 1 Entry order and 2 exit orders (Target and a stop-loss) The amount of paytm money margin leverage is also based on the stop-loss you give.
Paytm money exposure amc charges is zero for its users. Margin charges in paytm money provide trading facility at paytm money margin app. For paytm money margin app download you can visit the official website of Paytm Money.
There are some paytm money margin guidelines for paytm money margin account which provides investment advisory services and is a reputed broker registered by SEBI (Stock Exchange Board of India). Paytm money is a Depository participant of CDSL and is a member of BSE and NSE. Earlier, Paytm Money only used to offer Direct mutual fund investment platforms but later in 2023's (Now) paytm money margin easily offers services in Equity trading, IPO, ETF's, Pension scheme, F&O trading etc.
What is daily margin statement in paytm money?
The daily Paytm money margin balance statement is mandatory statement sent as per the exchange regulations, if you have traded for a particular day. The paytm money margin notes inform the client about the utilisation of the available margin. Paytm money margin update gives an idea of the free margin available in the account to take new positions. In the case of trading across segments, the daily margin statement will have data from all the segments. For instance, if you trade on the National Stock Exchange, the daily margin statement of NSE will have the data from equity cash along with data from the equity derivatives segment with separate entries.
How can I contact paytm money?
Paytm money exposure offers paytm money margin businesses the customer can approach customer support help desk via the "customer support" tab in the Paytm Money mobile application or by sending an email on paytm money margin email address :- exg.support@paytmmoney.com.
Paytm money margin helpline number and paytm money margin kyc customer care number is Tel No: 080-46253716.
Open Paytm Money Demat Account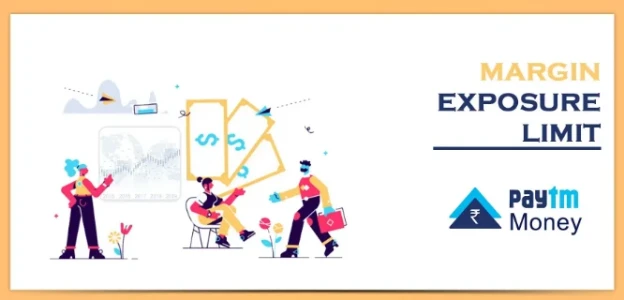 Comments for Paytm Money Margin Exposure Limit for Intraday and Futures
Frequently Asked Questions
---