ICICIdirect Branches 2023 | Office Timings, and Branch Near Me
ICICI Direct Branches | ICICI Direct Near Me, Office Timings
ICICI Direct is a full-service broker that avails its customer for retail trading and investment service from ICICI securities that is the famous and largest stock broker in India. It was incorporated on 9 March, 1995 as ICICI Brokerage Services. The company offers a broad range of investment options to the retail and institutional customers.
The ICICI Securities is part of ICICI Group, the India's top financial service provider offers several banking and other financial services. It offers various online trading and investment services to customers on major level through the ICICI direct platform.
ICICI Direct avails their customers by providing a complete set of investment products such as online equity trading, derivatives trading, Mutual Fund & IPO, Fixed Deposit, Bonds, NCDs, Wealth products, Home Loans, Loan Against Securities etc, all of it under one login. It is among the most visited investment portals in India.
ICICI Direct Offices/ Branches
ICICI Direct offers the best customer services through 250 branches that are located across the country. These branches are also termed as the neighborhood financial superstores by the ICICI bank.
The customers can simply visit the local ICICI bank branch and further can ask for help related to three in one account.
ICICI direct has a branch locator that further helps in the customers to find the ICICI Direct Office near me.
The customers can find the nearest branch by searching as:
• ICICI Direct Branches in Delhi.
• ICICI Direct Branches in Bangalore.
• ICICI Direct Branches in Hyderabad.
• ICICI Direct Branches in Pune.
• ICICI Direct Branches in Chennai.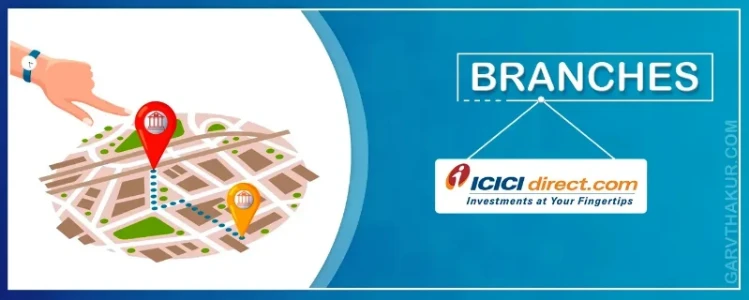 Comments for ICICIdirect Branches 2023 | Office Timings, and Branch Near Me
Frequently Asked Questions
---