Choice Broking Branches 2023 | Branch Near Me, Contacts, Office Timings
Choice Broking Branches | Branch Near Me, Office Timings
Choice Equity Broking Private Limited is a Mumbai-based full-service stock broking firm and was incorporated in 2010 by Choice broking owner. This is a subsidiary of a publicly listed financial service provider organization named as Choice International Limited. It was formerly providing its financial services since 1993.
Owner of Choice broking offers its online trading and the premium financial service for the complete range of financial products such as Equity, Derivatives, Currency, Commodities, Mutual Funds, wealth management, Insurance and the Loan against share. It is a depository membership with the CDSL and NSDL. Choice Broking is a member of NSE, BSE, MCX, NCDEX, and ICEX. The Choice Broking avails their customers with several margin trading services to its customers. It allows the customers to allow the clients to purchase the shares by funding the smaller portion with its funds and use the broker funds for the remaining amount. You can see Choice broking annual report received on your register e mail id. To know about brokerage charges and other Choice broking trading charges in Choice broking and brokerage charges in Choice broking you can contact to the Choice broking website. For brokerage charges in Choice broking you can contact to the choice broking customer care.
Choice financial group branches
Choice broking back office Choice Broking avails its customers with the services in Mutual Funds, IPO along with Wealth Management, Portfolio Management, Insurance, Loan Against Share and MTF services. There is 50+ Choice broking office and more than 2000 franchises in the world.
You can easily find the nearest Choice Broking Branch near you by visiting the company website, selecting the contact from the menu and then select the city from the drop-down menu and find the nearest branch. If you have any Choice broking trading charges or Choice broking back office login related query you can visit to the nearest branch for offline support contact at the online customer care executive for online support.
• Choice broking head office address is located in Choice broking Mumbai office
which is mentioned below:
Choice International Limited,
Sunil Patodia Tower, J.B. Nagar,
Andheri (East), Mumbai 400099
• Choice broking head office Indore is mentioned below: 408-409, 4TH FLOOR, D.M.TOWER, 21/1, RACE COURSE ROAD, JANJEERWALA SQUARE, INDORE
You can use the Choice broking branch locator for searching Choice broking all branches as Choice broking near me:
1. Choice broking branches in Mumbai or Choice broking Mumbai
2. Choice Broking Chennai.
4. Choice Broking Ahmedabad.
2. Choice broking Udaipur
5. Choice broking Bangalore
6. Choice broking Hyderabad
7. Choice equity broking Thrissur
8. Choice broking Gujarat
10. Choice broking Nagpur
11. Choice broking Jabalpur
12. Choice broking Bhopal contact number
13. Choice broking Delhi address
14. Choice broking Kolkata
15. Choice broking Gwalior
16. Choice broking Kerala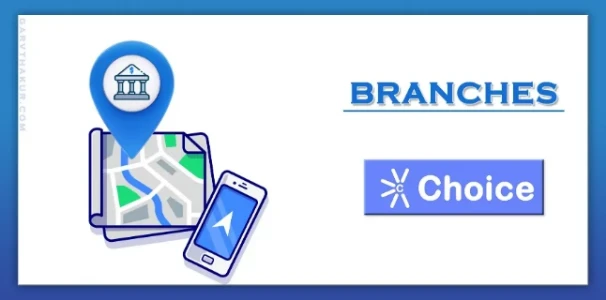 Comments for Choice Broking Branches 2023 | Branch Near Me, Contacts, Office Timings
Frequently Asked Questions
---