Wisdom Capital Mutual Funds Review 2023 | Charges, Details and SIP
Wisdom Capital Mutual Funds Review - Charges and SIP
Wisdom Capital is the sensation of new era as in a very short time it has marked its presence in the stockbroking industry. Incorporated in 2013 as a discount broker of India and registered with NSE, BSE, MCX and NCDEX. As an online brand of Ashlar securities, Wisdom capital partners is a SEBI registered broker and facilitate you to invest in equity, derivative, currency, commodity and mutual fund. Wisdom Capital offers 3 types of attractive brokerage plans and you can choose any plan as per your need.
• Pro plan for professional traders.
• Ultimate plan for High Networth Individual.
Any US-based NRI can invest in Indian stock market through Wisdom Capital. It is famous for leverage and margin exposure facility in every plan for every segment which is quite beneficial for experienced and beginners. As the depositary participant of NSDL, it provides depositary services and 2-in-1 account facility without any hidden charges. Wisdom Capital offers free trading software to their clients such as Trade Eye, Nest Trader, Fox Trader, Wisdom Pro Trading App and Wisdom Trade.
An investment platform where money is collected from many retail or individual investors to purchase securities. Pool of money collected from various investors to invest in stock, bonds etc. Wisdom investments has professional money managers to operate the mutual fund and attempt to raise capital gain for the fund's investor. 'Mutual Fund Sahi Hai' is one of the taglines used by most of the mutual fund investment companies to raise the awareness about benefits of investing in a mutual fund in which investors pay a commission.
Benefits of Mutual Fund
• Wisdom capital asset management offers efficient way for long term investments.
• Mutual fund scheme has high liquidity as you can take your money back any time from the particular mutual fund investment.
• There are number of mutual fund schemes or plan to choose from so that you can choose the one that suits you best.
• Full transparency on mutual fund investment as per the SEBI guidelines.
• Wisdom capital mutual funds invest provide benefit in tax.
Wisdom Capital Mutual Fund
Fundamental investors capital group offers mutual fund services to their customers across equity, hybrid, debt and ELSS category. An easy and secure online mutual fund investment process is provided by them. Wisdom Capital MF offers mutual fund schemes from different fund houses. It does not have any in-house mutual fund scheme.
Why to Choose Wisdom Capital Mutual Fund?
• Online mutual fund investment facility.
• One can invest across equity, hybrid, debt and ELSS category.
• One can invest in multiple schemes at a time.
• It provides integrated platform with BSE star MF.
• Avail customized mutual fund services by experts.
• Professional management by expert fund managers.
Who can apply in Mutual Fund with Wisdom Capital?
One must have a Wisdom capital account to apply in a mutual fund with Wisdom Capital. Click to open an account in Wisdom Fund. Start investing in mutual funds for 5 years to secure your future.
How to apply in Mutual Fund with Wisdom Capital?
You can invest in Mutual fund via their investment platform named Wisdom Trade. It is a web base online trading and investment platform. One can also integrate Wisdom trade with BSE MF.
Follow the below steps to access Wisdom Trade:
1. Visit official website of 'Wisdom Capital'.
2. Scroll down and click on 'Wisdom Trade'.
3. Login using your Wisdom capital account's login credential.
4. Now you are all set to invest in Mutual Funds.
Wisdom Capital Mutual Fund Customer Care
Wisdom Capital does not have any separate customer care number for queries related to mutual funds. But you can contact their customer care number on 18001239343 regarding any queries. Also, you can write an email to complaints@Wisdomcapital.in.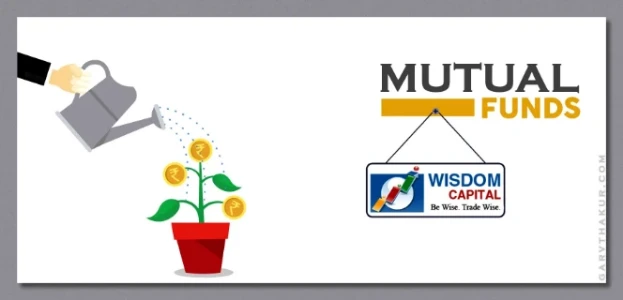 Comments for Wisdom Capital Mutual Funds Review 2023 | Charges, Details and SIP
Frequently Asked Questions
---