IIFL Securities Account Opening | Process, Documents and Charges
IIFL Online Account Open Process, Forms and Fees
IIFL Securities is a part of IIFL Group and was incorporated in 1995. IIFL is among the largest independent full-service stock broker house that serves various retail and institutional clients. The IIFL group is the leading financial service provider in that provides a broad range of services.
The full-service stock broker provides an online trading and research-based advisory services for the complete range of financial products that includes Stocks, Derivatives, Commodities, Insurance, FDs, Loans, IPO and Bonds etc. IIFL free demat account facility is available to make trading easy for beginners.
In this article we will read about IIFL bank account change online and IIFL update bank account and IIFL account opening rm login.


IIFL account opening charges
Trading Account Opening Charges IIFL

Account Processing Charges

₹0

Trading Account Opening Charges

₹0

Trading AMC [Yearly]

₹250 + GST (Free for 1st year)
IIFL securities (full-service) has a broad network across India. Its branches are spread across all the major cities and states. It is very famous among the retail investors and the traders for their personalized services by taking the help of Relationship Manager and the branches.
The Unique Offering of IIFL is the Equity or Commodity Broker and Research. IIFL was initially introduced as the retail broking firm and launched its 5paisa trading solution or platform. Its 5paisa firm provided the discount brokerage charges in the stock broking industry and also has given freedom to make the transactions by several traditional ways. You can do your IIFL demat account login with your login credentials.
IIFL account opening documents
IIFL demat account documents required to open a demat account are:
2. Address Proof (Voter ID /Aadhar Card /Driving License /Passport /Utility bills)
3. Bank account proof (Bank passbook/ Latest bank statement/ Cancelled Cheque)
4. Income proof (Latest Salary Slip, Income Tax Return for currency and derivative segment)
5. Passport Size Photographs.
IIFL demat account maintenance charges is zero for first year and iifl account opening charges is also zero.
IIFL account opening procedure (IIFL demat account plans)
IIFL account opening charges is zero for IIFL account opening form you can contact to IIFL trading account customer care you can follow IIFL account opening process in two ways:
The best method to open an account with IIFL is to request a call back from the IIFL representative. After the submission of request, a person from the nearby IIFL Branch will call you and guide you for the further process.
2. IIFL account open account online:
The customer can open IIFL account opening online instantly. The condition is that the customer's current phone number should be linked with the Aadhar card. This procedure is very simple and completely online.
Follow the below steps to open an account
online:
1. Visit official website of 'IIFL securities.
2. Click on 'Register' after filling the personal information such as name, email id and mobile number.
3. Enter the personal details such as PAN Number, DOB and Aadhar Number.
4. You will receive an OTP on your mobile number and an OTP on your email ID. Click on the link and enter OTP.
5. Fill all the required details i.e. Address and Bank details.
6. Upload scanned copies of required documents.
7. Choose a brokerage plan that suits you best and click on "Submit".
IIFL account opening time is next 24 hours after validating the information and documents. The customers will receive a mail once their IIFL account verification is done. IIFL login registration process is easy and simple.
IIFL account open benefits
IIFL securities account opening provides a number of benefits to its users, given below:
1. IIFL securities account opening charges are zero.
2. IIFL account statement provides access to financial data and research reports to make your trading decision more selective.
3. IIFL securities demat account provides three types of brokerages plans i.e. Investor Plan, Premium Plan and Super Trader Plan. You can choose the one that suits you best.
4. IIFL has 4000 branches all over the India so that you can get guidance or assistance whenever and wherever required.
5. IIFL trading account review provides an advanced online trading and investing platform for fast and seamless experience.
IIFL demat account password reset
For IIFL login forgot password follow the below mention steps:
1. Go to IIFL website and click on Login to trade
2. Click on Forgot Password and enter the mandatory fields and click on "ok"
3. You will receive the password on your registered mobile number.
4. On receipt of the password, you can login to the terminal and can change the password within 72 hours or else the same will be expired automatically.
5. Date of Birth is not the mandatory.
6. Password expires after every 90 days you can change later.
7. Alternatively, you can also reset the password by giving a miss call from your registered mobile on 9015457860.
How to activate IIFL dormant account online?
IIFL dormant account activation and IIFL account marked dormant process is simple and easy. For IIFL dormant account activation and IIFL account dormant and IIFL account open marked dormant or IIFL dormant account activation online follow the below mention steps:
6. Update the latest income, occupation and FATCA declaration
After accepting, kindly re-login and accept consent and click on submit. And iifl account modification form can be downloaded from
How to add bank account in IIFL?
If your registered IIFL account open email id is active, then we request you to send an email from your registered IIFL account open email id at cs@indiainfoline.com and send the required scanned documents and scanned self-attested Change in Bank details form. Or you can Visit IIFL website to download the form.
How to add nominee in IIFL account online or how to change bank account in IIFL?
You can download IIFL bank account change form or we request you to follow the below mentioned steps to change/update the nominee for CDSL account:
1. Submit duly filled and signed by account holder Nomination form.
2. Complete nominee details should be mentioned along with client id.
3. Submit Identity Proof of Nominee (PAN with photograph mandatory).
4. Submit Address Proof of Nominee.
5. You need to attach nominee's photograph signed across the photograph by nominee.
6. Submit required documents at the below address:
IIFL House, Sun Infotech Park,
Road No. 16V, Plot No. B-23,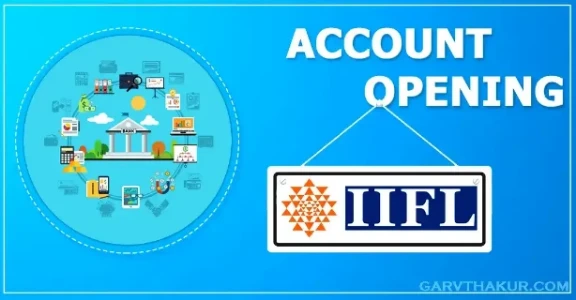 Comments for IIFL Securities Account Opening | Process, Documents and Charges
Frequently Asked Questions
---