IIFL Trading Software Review 2023 | Features, Download and Demo
IIFL Securities Trading Software Review - Charges and Demo
IIFL Securities is a part of IIFL Group and was incorporated in the yare 1996. It is the one of the highly recognized brands for the quality of advice, personalized service and the usage of cutting-edge technology. This full-service stock broker provides an online trading and research-based advisory services for the complete range of financial products that includes Stocks, Derivatives, Commodities, Insurance, FDs, Mutual Fund, Loans, IPO and Bonds etc. It is also known for IIFL securities software including mobile app and trading platform.
IIFL Securities Trading Software 2023
IIFL Securities trading platform is very famous among the traders and investors. IIFL Securities trading software App is designed using UI, data chart and research tools for effective trading. IIFL Securities trading software charges are zero. IIFL trading software free download is available for both android and iOS users. IIFL Securities trading software account login can be done using IIFL securities account login credentials. IIFL Securities trading software video is also available on YouTube to watch IIFL trading software demo.
IIFL Securities trading software works well and efficiently.
IIFL Securities trading software algo also offers customers an automatic trading feature using APIs and other IIFL securities trading software tools. IIFL Securities trading software API are set of REST APIs provided by IIFL to execute real time trades.IIFL Securities trading software group has
3 main trading software
explained below.
IIFL Securities Trading Software Platforms
1. IIFL Markets App
It is an online mobile trading application that is built for Android and iOS smartphones for trade on the go. It is among the most popular application software that is used by IIFL customer for trading. IIFL securities market app is loaded with multiple features rich like advanced dashboard, a customizable watchlist, stock trading tips, single wise buy or sell, advanced technical charting, price alerts, guest login and the access to real-time stocks.
Customers can login as guest to check IIFL trading demo. This IIFL Securities trading software app download which means IIFL mobile trading app download can be done from Google play store or Apple app store.
1. Customize market watchlist.
2. Access to Intraday charts and companies list.
3. The customers can place trades for Equity, derivatives, commodity and currency.
4. Advanced dashboard for the commodities, indices and currencies.
5. It provides a brief and quick view of the top 500 stocks that are selected by the IIFL Research team.
6. It has live trading calls to buy or sell securities.
7. This provides price alert notification for your favourite stocks.
8. It checks and manages your holdings, net position, profit-loss and margin.
2. IIFL TT Web
TT Web is a trading website that can be accessed from both mobiles and desktop's browser. It is an IIFL securities trading software web terminal that works on Microsoft IE, Edge as well as Google Chrome browser. Thus, it eliminates the need to download any application.
The IIFL TT Web has critical trading tools for the advanced traders. It is a simple user interface that makes it simple for the beginners and casual investors.
3. IIFL Trader Terminal
It is an installable trading software i.e., exe based. This is simply designed for the traders who requires faster execution of orders, shortcut keys, advanced charts and the various stock analysis tools. This IIFL Securities trading software offerings includes trading across the cash, derivatives, commodities and currencies at NSE, BSE, MCX and NCDEX. It also allows investment in mutual fund and IPO.
Features of IIFL Trader Terminal
1. This tool has one screen for trading in Cash, F&O, MF, IPO, Currency and Commodity.
2. It provides live news, research and various trading tips.
3. To access all the tools shortcut keys provided.
4. It has a customisable view.
5. It provides live chat with customer care.
6. It has an advanced charting tool.
7. It has a single- click access to MTM P/L, Ledger and Depository Statement.
How to download IIFL Trader Terminal?
IIFL TT Desktop is the exe based installable software for windows. For this IIFL Trading software download and to install TT desktop, steps are mentioned below:
1. Visit the IIFL TT Desktop download.
2. Now, click on the "Download Trader Terminal Desktop" link.
3. After downloading, run the software with the admin access on the computer.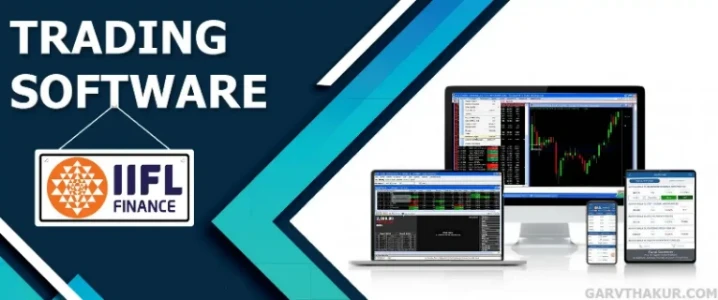 Comments for IIFL Trading Software Review 2023 | Features, Download and Demo
Frequently Asked Questions
---