Beeline Review 2023 | Brokerage, Charges, and Details, Account Opening
Beeline Broking Review 2023
Beeline Broking is Ahmedabad-based discount broker providing trading and investment services to investors since 2014 in the financial segment. Beeline Broking was founded in 2014 by its founder Mr. Pradip Sudhir. It is a member of the National Stock Exchange of India (NSE) and the Bombay Stock Exchange (BSE). This Beeline Broking review will help you understand the Beeline Account Opening process and brokerage charges. In addition to its membership in the National Stock Exchange of India (NSE) and the Bombay Stock Exchange (BSE), Beeline Broking also offers its clients access to other financial instruments such as commodities, currency derivatives, and mutual funds.
Beeline broking limited brokerage firm provides its customers with an online trading platform, allowing seamless trading and investment activities. The platform is user-friendly and accessible via desktop, mobile, and web applications.
Moreover, Beeline Broking offers its clients a range of educational resources, including webinars, tutorials, and market analysis reports, to help them make informed investment decisions. The brokerage firm also provides research and advisory services to its clients, enabling them to benefit from the expertise of its experienced analysts. Beeline Broking also provides Relationship Manager to its clients.
Beeline Broking is known for its transparent and competitive pricing structure, offering some of the lowest brokerage charges in the industry. The brokerage firm charges a flat fee for equity delivery trades and a percentage-based fee for intraday, futures, and options trades.
Account Opening charges
Beeline Demat Account Opening Charges - Nil

Beeline Demat Annual Maintenance Charges (AMC) - Zero charges with Rs.876 One-time charges

Beeline Trading Account Opening Charges - Nil

Beeling Trading Annual Maintenance Charges - Nil
Beeline Broking Brokerage Charges
Beeline Broking Registered Office
Beeline Broking Ltd.
Samudra Complex, Office no. 701-702
A Wing, 7th Floor, Off. C. G. Road
Nr. Girish Cold Drinks
Navrangpura – 380009, Ahmedabad, Gujarat.
Beeline Contact Details
Phone No. :079-66664040
E-mail:connect@beelinebroking.com
Beeline Broking Advantages
Beeline Broking offers competitive brokerage fees compared to other traditional brokerages.

Access to a wide range of financial instruments: The platform allows you to invest in various financial instruments, including stocks, mutual funds, bonds, and derivatives.

Beeline Broking has a user-friendly interface that makes it easy for beginners to navigate.

The platform provides advanced trading tools, such as real-time market data, charting tools, and technical analysis tools, which can help you make informed investment decisions.

Beeline Broking provides research reports and analysis to help you stay informed about market trends and make informed investment decisions.

The platform provides customer support via phone, email, and chat.
Beeline Broking Disadvantages
Limited physical presence: Beeline Broking is an online-only platform, meaning you cannot visit a physical office for help or advice.

Limited research coverage: The platform's research coverage may not be as comprehensive as some other brokerages, which may limit your investment options.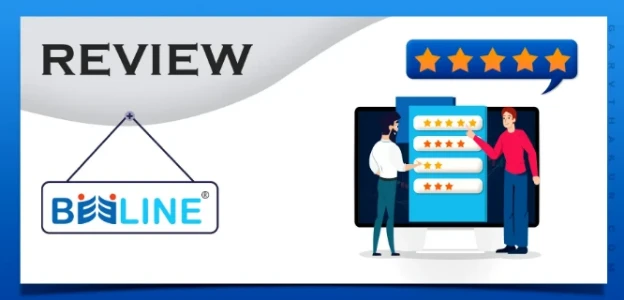 Comments for Beeline Review 2023 | Brokerage, Charges, and Details, Account Opening
Frequently Asked Questions
---