Beeline Brokerage Charges 2023 | Details, and Transaction Charges
Beeline Broking Brokerage Charges Details
Beeline Broking is a traditional discount brokerage firm offering various financial services, including trading in equities, commodities, derivatives, and currency. Beeline Broking started delivering its service on 26 August 2014 from Ahmedabad Gujrat. Beeline Broking Limited's owner is Mr. Pradip Sudhir.
Beeline Broking's brokerage charges are transparent and clear. Beeline Broking Ltd company charges brokerage charges on executed orders across all segments and exchanges. This means that regardless of the trade size, the brokerage fee charged by Beeline Broking remains the same.
Beeline Broking Account Opening Charges
Beeline Broking Demat and Trading account opening charges and yearly charges make it an affordable and cheapest broker.
Beeline Broking Brokerage Charges
Beeline Broking Ltd charges flat brokerages on every financial asset of the stock market.
Beeline Broking Brokerage Charges Review
Beeline Broking charges Rs.0 for open demat and trading accounts. Beeline charges a flat brokerage fee of ₹18 per order across all segments, including Equity Delivery, Equity Intraday, Equity Futures, Equity Options, Currency Futures, Currency Options, Commodity Futures, and Commodity Options. This flat fee structure may be beneficial for traders who make small trades, as the brokerage charges will remain the same regardless of the trade value.
Overall, while the flat fee structure of ₹18 per order may seem attractive, traders should consider all aspects of Beeline's services before deciding whether it is the right brokerage firm for their needs.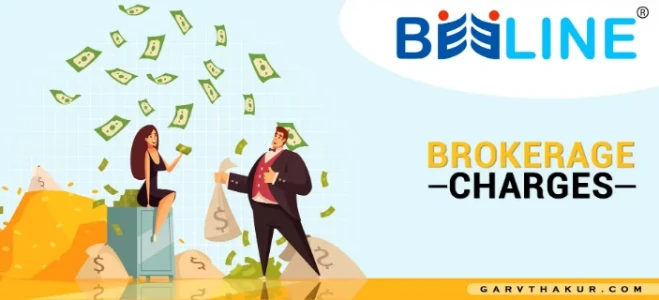 Comments for Beeline Brokerage Charges 2023 | Details, and Transaction Charges
Frequently Asked Questions
---