Beeline Demat Account Opening | Charges, Benefits, Features and Details
Beeline Broking Demat Account Opening, Charges, and Procedure
Beeline Broking is a discount broker that has been providing trading and investing services to customers in the financial sector since 2014. Mr. Pradip Sudhir, the company's founder, established Beeline Broking in 2014. Beeline Broking has four locations and 81 sub-brokers in four Indian states. It is a stock exchange associate of the National Stock Exchange of India (NSE) and the Bombay Stock Exchange (BSE). Beeline Broking, as a member of the National Stock Exchange of India (NSE) and the Bombay Stock Exchange (BSE), provides its clients with access to other financial instruments such as commodities, currency derivatives, and mutual funds.
Beeline Broking facilitates customers to demat account with no account opening charges for holding securities in electric form. Beeline Broking charges the lowest brokerage rates on equity delivery trades and intraday, futures, and options trades.
Beeline Broking Limited Demat Account Opening Charges
Beeline Broking Ltd offers 2 in 1 demat account to trade in equity, intraday, future, and options segment. Beeline Broking ltd account opening charges are mentioned below:
Beeline Broking Demat account opening procedure
Beeline Broking offers an online demat account opening facility to customers. To open a demat account with Beeline Broking, simply visit the Beeline Broking Official website, navigate to the Open Account tab, and click on it. It will take you to the account opening page and there, you will need to fill in your basic contact details like email and phone number. Apart from it, customers can also request a call to assist for open a demat account.
Documents Required to Open Demat Account or Complete KYC Process
PAN Card (Permanent Account Number)

Proof of Address: Any of the following may be provided

Passport Copy

Voter Id Card Copy

Driving License Copy

Customer's name Electricity Bill or Telephone Bill

Identity Card with Address

Bank Proof Cancelled Cheque OR Copy of bank statement or copy of bank passbook


Beeline Broking Demat Account Advantages
Allow trading in various segments equity, commodity, future, and option.

No expensive account opening or AMC charges

Low brokerage charges


Beeline Broking Demat Account Disadvantages
Does not offer 3 in 1 Account

Forex trading is not supports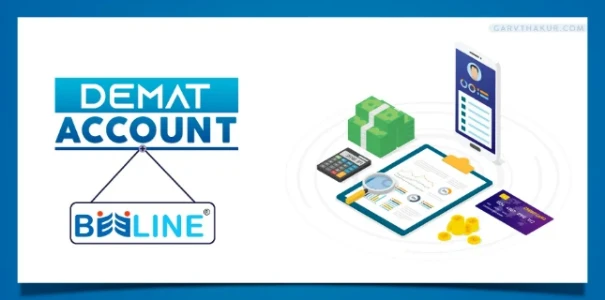 Comments for Beeline Demat Account Opening | Charges, Benefits, Features and Details
Frequently Asked Questions
---