Beeline Online Account Open Process, Forms, Details and Fees 2023
Beeline Broking Account Opening, Fees, Procedure, and Details
Beeline Broking is a Discount broker, which was established on 26 Aug 2014. Beeline Broking was founded in 2014 by its founder Mr. Pradip Sudhir. It offers trading services in stocks, commodities, currencies, and derivatives. The company aims to provide a user-friendly trading platform with transparent pricing and advanced tools for trading. Beeline offers to invest in the country's national exchanges such as BSE, NSE, MCX, and NCDEX. Beeline broking limited brokerage firm provides its customers with an online trading platform, allowing seamless trading and investment activities. The platform is user-friendly and accessible via desktop, mobile, and web applications.
Charges for Account Opening

| | |
| --- | --- |
| TRANSACTION | CHARGES |
| Trading Account Opening Charges | ₹0 (Free) |
| Account AMC Charges | ₹0 (Free) |
| Demat Account Opening Charges | ₹0 (Free) |
| Demat AMC (Yearly) | ₹0 (Free) with Rs.876 One-time charges |
•
Beeline Account opening fee is zero or you can say there are no account opening charges in Beeline Broking.
•
Beeline Broking Account Opening charges and Beeline Broking Demat Account opening is Zero which makes it a suitable choice for new traders as well.
•
Beeline Broking Demat AMC Yearly Charges is ₹0 (Free)with Rs.876 One-time charges.
Beeline Broking ltd offers a range of financial products and services to clients, including equity, derivatives, commodities, and currencies. Clients can use Beeline Broking's trading platform to buy and sell stocks, futures, options, and other financial instruments in the equity and commodity markets.
Documents Required for Account Opening
The documents required for opening an account with Beeline Stock Broking may vary depending on the type of account you want to open. However, typically the following documents are required:
1. Aadhar card.
2. PAN card.
3. Latest bank statement with IFSC/MICR code and address.
4. Cancelled cheque.
5. Address Proof.
6. Passport-size photo.
Beeline Broking Online Account Opening Procedure
To log in to your Beeline Broking login account, you can follow these steps.
2.
Fill out the online account opening form with your personal details, such as name, address, email address, and phone number.
3.
Provide your PAN and Aadhaar number for KYC verification.
4.
Upload scanned copies of your PAN card, Aadhaar card, and a passport-size photograph.
5.
Choose the type of account you wish to open, such as a trading account, a Demat account, or both.
6.
Provide your bank details, such as your account number and IFSC code, for linking your trading and demat accounts.
7.
Once you submit the application form, you will receive a reference number and a link to track the status of your application.
8.
After your account is successfully verified, you will receive a welcome kit containing your login credentials, trading account details, and other relevant information.
Beeline Broking Account Opening Benefits
•
Access to a wide range of financial products, Like such as stocks, derivatives, commodities, and currencies,
•
Advanced trading platform.
•
Dedicated customer support.
•
Research and advisory services.
•
Easy account opening process.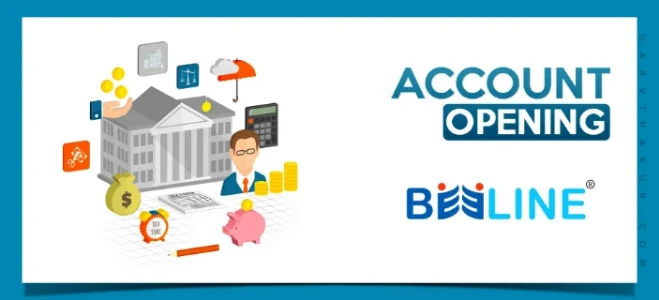 Comments for Beeline Online Account Open Process, Forms, Details and Fees 2023
Frequently Asked Questions
---