Just Trade Trading Software Review 2023 | Features, Demo, and Details
Just Trade Trading Software Review - Features and Demo
Just Trade is one of the best full-service brokers and a part of the 'Bajaj Capital Limited' which is India's biggest financial service provider, started providing their services on 1965 and Bajaj Capital was the first company who innovated the financi
al instrument 'Fixed Deposit'. In 2008, Bajaj Capital launched a stockbroking brand very well-known as 'Just Trade' with a motive to raise awareness about the share market and to provide a world-class service to their clients so that they can increase the weight of their pocket by using right education and experience. With a single login id, you can invest in equities, currency, commodity, mutual funds and IPOs on Just Trade platform. Just Trade facilitates you to invest in national exchanges BSE, NSE, MCX and NCDEX. It is a SEBI registered broker and a depositary participant of national organisation NSDL. Just Trade offers 2-in-1 account i.e. demat and trading account services to all resident and non-resident Indians (NRIs). Just Trade charges very flexible brokerage which is less as compared to many other brokers.
A very big benefit of choosing Just Trade is that It provides financial planning, investment planning and advisory services to all its clients. Just Trade does not have any mobile-based application, you can access its website by using any browser.
Just Trade Trading Website:
Just Trade does not provide any mobile application and trading terminal, Just Trade.in is a browser-based website through which you can operate any type of transactions, order placement etc. You can login to your account by using your login credentials. You can use any browser such as Google Chrome, Mozilla Firefox, Internet Explorer etc.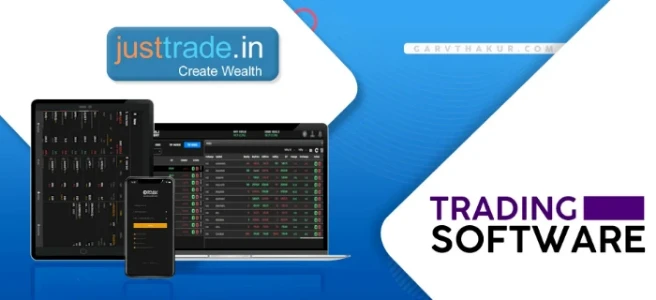 Comments for Just Trade Trading Software Review 2023 | Features, Demo, and Details
Frequently Asked Questions
---