Just Trade Mobile App Review 2023 | Demo, Download and Platform
Just Trade Mobile App Review
In 1964, Mr. K K Bajaj transformed his vision into reality and founded a Financial Service Provider company known as 'Bajaj Capital Limited'. This company is well-known as India's largest financial service provider and adviser. Bajaj Capital is a leading investment planner and financial service provider of India. Mr. K K Bajaj started this company with a vision to increase the level of education and awareness about the different investment schemes and innovated the 'Fixed Deposit' for the first time across India. It has now 230 offices in 100 cities and continuously enhancing their products and services. In 2008, Bajaj Capital Limited founded a stockbroking arm named as 'Just Trade' which is now a big and popular name in the stock market industry. It is a full-service broker and with a single login id, you can invest in equities, currency, commodity, mutual funds and IPOs with a single login id. On Just Trade platform, you can invest in national exchanges BSE, NSE, MCX and NCDEX. Just Trade is proud member of depositary organisation NSDL, any resident and non-resident Indian (NRI) can open 2-in-1 account i.e. demat and trading account on Just Trade.
Just Trade offers free advisory services because it believes that with an expert advice, any investor can multiply their money which proved as a game changer for the company.
Just Trade Mobile-based Application:
Just Trade does not have any mobile-based application, it has only browser-based website through which you can trade or invest in almost every segment. You need to visit justtrade.in website and by using your login credentials, you can login into your account.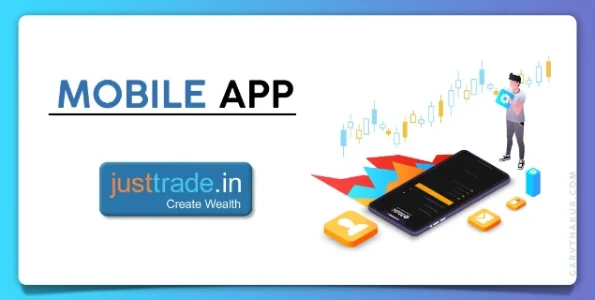 Comments for Just Trade Mobile App Review 2023 | Demo, Download and Platform
Frequently Asked Questions
---