Ventura Consumer Complaints 2023 | Details, Review, NSE/BSE, Feedback
Ventura Securities Consumer Complaints
Ventura Securities is a well-known full-service broker of India, started its operation in 1994 and facilitate you to invest in BSE, NSE MCX and NCDEX. Ventura Securities is a SEBI registered broker and a depositary participant of NSDL. Ventura Securities offers to invest/trade in equity, derivative, futures, options, currency, commodity, IPO and mutual funds. Ventura Capital is a very diverse and transparent platform without any hidden charges. Ventura Securities does not charge any amount on opening of demat account on its platform. It has already marked its presence in more than 300 Indian cities and continuously enhancing their services. Ventura Securities Limited is known for its brokerage plans in which the amount you will pay for using the software is refundable. This platform has many unique features
Ventura Securities offers demat and trading account on its platform. There are many trading software and tools available on this platform such as Ventura Wealth, Ventura Pointer, Commodity Pointer, Ventura Commodities and online web-based trading software. 'Kyon Ki Bhaiya, Sbse Bada Rupaiya' is the most famous tagline of the Ventura Securities Limited.
Complaint against Ventura Securities:
Investment is the only option through which we can enhance our assets. Investing in share market by using right platform can increase our trading experience and meet our goals. While trading, many problems used to come from broker's end. Customers / clients used to register those complaints of their respective broker at national exchanges BSE and NSE. Such complaints are serious grievances against Ventura Securities which the broker has failed to resolve. Those complaints can be related to fund transfer, demat/trading account opening, margin & leverage, trading platforms, products & services, brokerage, NRI account opening etc. This complaint data is provided by BSE and NSE and it shows overall health of Ventura Securities.
These complaint report also provides the total no of active customers of Ventura Securities as well as it shows the growth of the broker year on year.
Ventura Securities Consumer Complaints:
Financial Year

Exchange

Number of Clients

Total Complaints

Percentage

2023-22

NSE

97,557

1

0.001%

2023-21

BSE

44,962

3

0.007%

NSE

96,445

53

0.05%

2019-20

BSE

44,839

7

0.02%

NSE

74,859

34

0.05%

2018-19

BSE

40,049

2

0.005%

NSE

77,323

15

0.02%

2017-18

BSE

63,977

17

0.03%

NSE

82,769

37

0.04%

2016-17

BSE

48,643

16

0.03%

NSE

68,529

49

0.07%

2015-16

BSE

43,765

21

0.04%

NSE

59,243

58

0.09%

2014-15

BSE

34,779

15

0.04%

NSE

51,483

57

0.10%

2013-14

BSE

155,875

13

0.008%

NSE

39,917

40

0.10%

2012-13

BSE

138,119

18

0.01%

NSE

131,692

43

0.03%

2011-12

BSE

116,413

18

0.01%

NSE

110,348

34

0.03%
Ventura Securities Complaint at NSE
| | | | |
| --- | --- | --- | --- |
| Entity | 2023-22 | 2023-21 | 2019-20 |
| Defaulter | No | No | No |
| Number of active clients | 97,557 | 96,445 | 74,859 |
| Number of complaints received | 1 | 53 | 34 |
| Resolved through the exchange | 0 | 43 | 30 |
| Non-actionable | 0 | 7 | 2 |
| Advised/Opted for arbitration | 0 | 0 | 0 |
| Pending for redressal with exchange | 1 | 3 | 2 |
| No. of arbitration filed by clients | | 1 | |
| Decided by arbitrators in favour of the clients | | 0 | |
| Decided by the arbitrators | | 0 | |
| Pending for redressal with arbitrators | | 1 | |
Ventura Securities Complaint at BSE
| | | | |
| --- | --- | --- | --- |
| Entity | 2023-21 | 2019-20 | 2018-19 |
| Defaulter | No | No | No |
| Number of active clients | 44,962 | 44,839 | 40,049 |
| Number of complaints received | 3 | 7 | 2 |
| Resolved through the exchange | 3 | 7 | 2 |
| Non-actionable | 0 | 0 | 0 |
| Advised/Opted for arbitration | 0 | 0 | 0 |
| Pending for redressal with exchange | 0 | 0 | 0 |
| No. of arbitration filed by clients | 0 | 0 | 0 |
| Decided by arbitrators in favour of the clients | 0 | 0 | 0 |
| Decided by the arbitrators | 0 | 0 | 0 |
| Pending for redressal with arbitrators | 0 | 0 | 0 |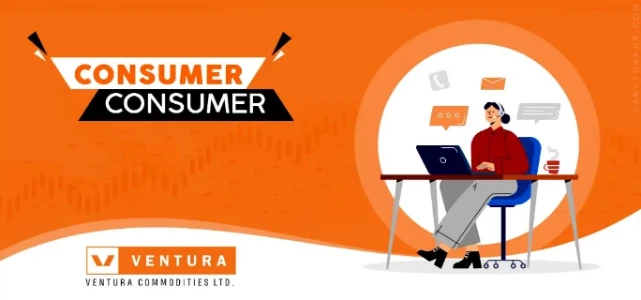 Comments for Ventura Consumer Complaints 2023 | Details, Review, NSE/BSE, Feedback
Frequently Asked Questions
---