Tradejini Mutual Fund | Review, Benefits, Service and Details
Tradejini Mutual Funds Review - Charges and SIP
Mr. Kishore Kumar J and Mr. Dinesh Kumar M having combined 60 years of trading experience has started a stock broking company "Tradejini" with a vision to increase the financial earning of traders and investors by reducing the charges which proved as a golden egg for the Tradejini and in a very short span of time, Tradejini become one of the most famous discount brokers of India. Incorporated in 2012 as a SEBI registered broker and in a very short period, it has marked its presence in 900+ cities with active client base of 16000+ clients
Tradejini Mutual Fund Charges
| | |
| --- | --- |
| Transaction | Charges |
| Tradejini Account Opening Charge | Nil |
| Tradejini Mutual Fund AMC Fees | Nil |
| Tradejini Mutual Fund Brokerage | Nil |
| Tradejini Mutual Fund Commission | Charges up to 1.60% commission from fund houses |
| Tradejini Mutual Fund DP Charges | Rs.14.5 + GST per scrip |
| Other Charges | Demat Redemption Charges Rs.14.50 + GST |
Best broker mutual funds
Tradejini is one of the best online broker mutual funds, you can invest in country's national exchanges such as BSE, NSE, MCX, MCX-SX and MSEI and in almost every segment such as equity, derivative, currency, commodity and mutual funds. It charges brokerage of @flat Rs.20 per executed order in every segment so start trading by placing your first trade mutual funds. Resident Indians and Non-Resident Indians (NRIs) and trading mutual funds for beginners is now became popular.
You can open demat and trading account on Tradejini. It is a depositary participant of CDSL to facilitate you in mutual trade funds and tradingview mutual funds trading.
Attractive margin and leverage facility is available on tradejini mutual funds. Tradejini's motive is to provide every modern and digital facility in affordable price. Mutual trading is a very safe, secure and user-friendly platform. Tradejini offers many free trading software and tools such as Nest Trader, Now, Flash, brokerage calculator, margin calculator, options calculator and referral calculator.
Tradejini Mutual Fund
Mutual trade company offers unique mutual fund platform well-known as 'Mutual Fund Jini' wherein there are various mutual fund schemes by various different Asset Management Companies (AMCs) are available. As a mutual fund distributor, Mutual Fund Jini has more than 1000 schemes under different categories and asset classes like non traditional mutual funds offered by different fund houses and asset management companies. currency trading mutual funds adds new feature to the tradejini mutual funds.
At the time of liquidated mutual funds you are forced to sell at a time, none of your choice. Mutual fund trades t+1 is the SEBI T+1 settlement option for security shall be applicable to all types of transactions in the stock exchanges. And mutual fund t+2 means settlement occurs two business days after the day the order executes, or T+2 (trade date plus two days). swing trade mutual funds a form of trading where traders hold positions in a given stock for longer than one day.
Tradejini mutual funds services Features
1. Mutual trade funds offer 1000+ schemes available.
2. Research-based recommendation provide best trading mutual funds.
3. NRIs are allowed to invest in mutual fund.
4. trading mutual funds Enables you to invest through lumpsum or SIP mode.
5. Digital platform for mutual fund investment
6. Customized plans to meet your requirement.
7. Tradejini mutual funds review Free access to Mutual Fund SIP calculator to estimate the returns.
8. You can invest in options trading mutual funds with minimum fund.
9. Best mutual fund trading platform for all user type.
Tradejini Mutual Fund Account Opening Process
You can invest in mutual fund by using Tradejini mutual fund platform 'Mutual Fund Jini' through demat or non-demat routes. At first, you need to register online through a simple process on the website of Tradejini to start investing in mutual fund.
Kindly follow the below steps to open Tradejini Mutual Fund Account.
• Open official website of broker and complete the KYC process.
• Visit official website of Tradejini mutual fund.
• Click on the 'sign up' tab given in the right corner.
• Fill all the details to complete sign-up process.
• Enter all the details income, address and your bank information.
• Upload your clear signature.
• You will get a SMS and mail regarding this and now you can start investment.
If you have already completed your KYC process, then there is no need to do it again and within 2 minutes, you can register yourself to open a mutual fund account and you can invest in mutual fund or you can call mutual fund customer care executive for assistance.
How to buy long term mutual funds?
You can invest in mutual fund via
Tradejini Mutual Fund SIP
or lump sum mode on Tradejini platform. It allows you to start investing in mutual fund with as minimum as Rs.500 and to avail the auto-debit facility, you can also register with multiple banks.
Steps to invest in Tradejini Mutual Fund through SIP
• Login into Tradejini Mutual Fund Account by using your login credentials.
• Now, click on mandate tab.
• Complete whole mandate process.
• Choose 'SIP' as investment method.
• Fill SIP details and start investing.
Tradejini Mutual Fund Customer Care
You can contact Tradejini mutual fund customer care by using your mail id and phone number.
Phone number -

+91 80 40204020
Email id –

mf@tradejini.com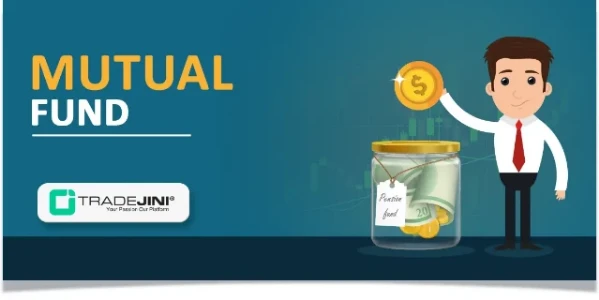 Comments for Tradejini Mutual Fund | Review, Benefits, Service and Details
Frequently Asked Questions
---