Tradejini Complaint Monitor | Reviews, NSE/BSE and Details
Tradejini Consumer Complaints
Tradejini is a well-known discount broker of India, started its operation in 2012 and facilitate you to invest in BSE, NSE MCX and MSEI. Tradejini is a SEBI registered broker and a depositary participant of CDSL. a trading company offers to invest/trade in equity, derivative, futures, options and mutual funds. Tradejini brokerage review offers platform without any hidden charges as Tradejini charges brokerages of Rs.20 per executed order or 0.05% of turnover whichever is lower for intraday trades, Rs.20 per executed order or 0.05% of turnover whichever is lower for trade in Futures (equity/currency/commodity).
Tradejini offers demat and trading account on its platform. There are many trading software and tools available on this platform such as Nest Trader, Now, Flash, brokerage calculator, margin calculator, options calculator and referral calculator. You can refer Tradejini to any person, in this way you can earn more money.
Consumer Trade Commission Complaint against Tradejini
Market is full of uncertainties and risk, traders mostly follow their own strategy but while trading, various problems used to come from broker's end. Tradejini consumer complaints review used to register those complaints of broker at national exchanges BSE and NSE.
How to deal with complaint customer?
Tradejini complaints are serious grievances against Tradejini which the broker has failed to resolve. trending customer complaints may be related to fund transfer, demat/trading account, trading platforms, products & services, brokerage, exposure, NRI account, account opening etc. Tradejini customer complaints data is provided by BSE and NSE and it shows overall health of Tradejini.
Tradejini customer reviews complaint report also provides the total no of active customers of Tradejini as well as it shows the growth of the broker year on year.
Tradejini Consumer Complaints
| | | | | |
| --- | --- | --- | --- | --- |
| Exchange | Financial Year | Total Complaints | Active Clients | Exchange |
| NSE | 2023-23 | 4 | 8,078 | NSE |
| NSE | 2023-22 | 3 | 7,613 | NSE |
| NSE | 2023-21 | 1 | 7,190 | NSE |
| NSE | 2018-19 | 1 | 4,923 | NSE |
Tradejini Complaint at NSE
| | | | |
| --- | --- | --- | --- |
| Entity | 2023-21 | 2023-22 | 2023-23 |
| Defaulter | No | No | No |
| Number of active clients | 7190 | 7613 | 8078 |
| Number of complaints received | 1 | 3 | 4 |
| Resolved through the exchange | 0 | 3 | 2 |
| Non-actionable | 1 | 0 | 2 |
| Advised/Opted for arbitration | 0 | 0 | 0 |
| Pending for redressal with exchange | 0 | 0 | 0 |
| No. of arbitration filed by clients | 0 | 0 | 0 |
| Decided by arbitrators in favour of the clients | 0 | 0 | 0 |
| Decided by the arbitrators | 0 | 0 | 0 |
| %of complaints against active customers | 0.01% | | 0.02% |
| %of complaints resolved against received | 100% | | 100% |
Tradejini Complaint at BSE
| | |
| --- | --- |
| Entity | 2017-18 |
| Defaulter | No |
| Number of active clients | 1084 |
| Number of complaints received | 1 |
| Resolved through the exchange | 1 |
| Non-actionable | 0 |
| Advised/Opted for arbitration | 0 |
| Pending for redressal with exchange | 0 |
| No. of arbitration filed by clients | 0 |
| Decided by arbitrators in favour of the clients | 0 |
| Decided by the arbitrators | 0 |
| %of complaints against active customers | 0.09% |
| %of complaints resolved against received | 100% |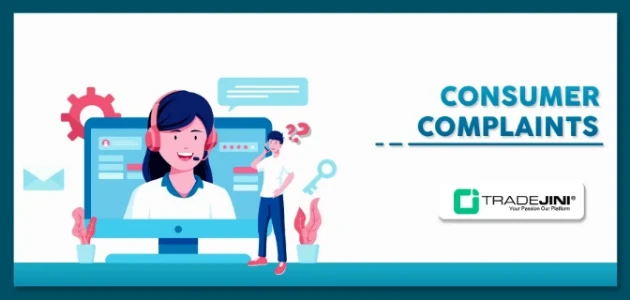 Comments for Tradejini Complaint Monitor | Reviews, NSE/BSE and Details
Frequently Asked Questions
---