Sharekhan Mutual Fund Review - App, Charges and SIP
Sharekhan Mutual Funds Review
Sharekhan is one of the largest stock brokers in India and was incorporated in the year 2000. It provides its brokerage services by its website. It provides services to all kinds of customers that includes investors, traders, corporate, institutional and NRIs. It provides its execution facilities for the Equity Cash and derivatives segments on BSE and NSE, commodity facilities on MCX and NCDEX. It has an excellent trading platform with the chain of franchises located in almost every part of India. It also has an international presence in UAE and Oman.
Sharekhan Mutual Funds Details
Sharekhan provides mutual fund investment services to the investors. It avails its customers with various mutual fund schemes in which he could invest in. It also offers Insta MF that is a paperless online account to initiate investing in Sharekhan MF schemes. It offers the list of best SIPs to make investments through Sharekhan and the best mutual fund schemes that are Sharekhan top mutual fund picks by the expert team.
It also provides mutual fund calculator to make you plan as per your financial goals and then invest accordingly.
Sharekhan allows its customers to open their mutual fund account. Some of the key features of Sharekhan Mutual fund account are listed below:
1. It provides an online account opening facility in less than five minutes.
2. It benefits its customers by providing them expert assistance for solving their issues via call or chat.
3. It provides an expert selected fund list for the investors.
4. It allows investment in the best SIPs.
5. The customers can choose schemes as per the short, medium or long-term perspective.
6. It diversifies the portfolio with different mutual fund schemes.
Sharekhan Mutual Fund Account Opening
The customers can easily open a mutual fund account with Sharekhan. You just need to visit the official website of Sharekhan and select Insta MF. In the next step, click on "open an Insta MF account". Further, follow three more steps as listed to start investing with Sharekhan MF schemes:
1. Enter the PAN, Aadhar and other required information as the first step of online MF account opening.
2. Complete the verification process simply by entering the mobile OTP. Once the information is verified you can create an Insta MF login and password.
3. In the last step, add the bank details and upload the copy of cheque leaf of the bank account.
After finishing this step, the customers can start investing in mutual funds and Sharekhan mutual fund transfer by using the Sharekhan MF platform.
Sharekhan Mutual Fund Platform
Sharekhan mutual fund application allows investment services across various segments such as Equity, Derivatives and Mutual Funds. The stock broker provides one-tap investment features in mutual fund schemes. It is an integrated platform that allows investment in different options through a single platform.
Features of Sharekhan Mobile app for mutual fund
1. It provides pause, create and modify SIPs anytime.
2. It provides a goal-based investment tool.
3. It has autopay SIPs with one time available.
4. It provides access to all the financial data, mutual fund and market news.
Sharekhan Insta MF
The stock broker provides a dedicated mutual fund investment application which is Insta MF app. It is a free platform that allows investment in Sharekhan Mutual Fund Schemes. The customer needs to just open an Insta MF account and log in the application by an OTP based process.
Features of Insta MF App
1. It provides a dedicated mutual fund investment platform.
2. To start investing in Sharekhan MF, one needs to open an Insta MF account.
3. It allows mutual fund investment recommendation from the Share khan expert.
4. It manages all your mutual fund investment through Sharekhan with ease.
5. It helps in diversifying the portfolio simply by investing in the different mutual funds with Sharekhan mutual fund recommendation.
How to download Insta MF App?
1. Search for Insta MF application on google play store.
2. Select the first option from the search result.
3. Now, install the application and Sharekhan mutual fund login/ Sharekhan mutual fund account login with the valid OTP.
Benefits of Sharekhan Mutual Funds
1. It does not charge any mutual fund brokerage charges in Sharekhan.
2. It provides both mobile and web-based MF investment platform.
3. It offers various online mutual fund assistance.
4. It gives research-based assistance and NEO Robo advisory tool.
Conclusion
Sharekhan does not provide the Sharekhan direct mutual fund schemes to its customers. All the schemes offered on the Sharekhan MF are the regular schemes from the different fund houses. Sharekhan mutual fund calculator is available in its official website via which one can also check mutual fund charges in Sharekhan or Sharekhan mutual funds charges. Sharekhan mutual fund customer care number is

022-25753200.
The customers will have to pay Sharekhan mutual fund commission directly to the broker as Sharekhan mutual fund charges. It does not charge any Sharekhan charges for mutual fund such as Sharekhan mutual fund brokerage charges and transaction and the maintenance charge for the mutual fund investments. It offers Insta MF online mutual fund account opening facility.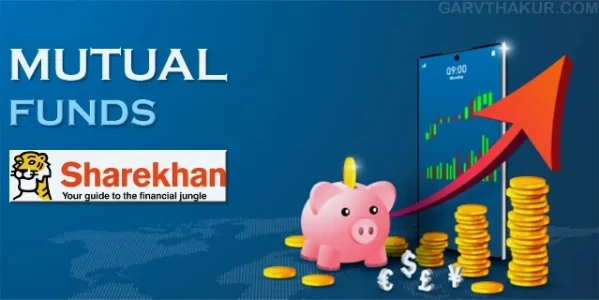 Comments for Sharekhan Mutual Fund Review - App, Charges and SIP
Frequently Asked Questions
---