Edelweiss NRI Account Opening 2023 | Charges, Services, and Review
Edelweiss NRI Account Opening, Charges, Services Review
Edelweiss is a full-service stock broker that was incorporated in the year 2008. It is Mumbai-based full-service stock-broking firm. This company is the part of renowned Edelweiss Group which was incorporated in 1995 and is a leading diversified financial service company. Edelweiss broking offers and facilitates its customers to invest and trade in almost all the major asset classes such as Equity Debt, Mutual Funds, IPOs, Currency Derivative, Commodities and Futures and Options with different Edelweiss charges.
Edelweiss open account facility offers several investment advices that is backed by the research and analysis to the Edelweiss customers across the asset classes, trading styles and the time horizons. This stock broker has developed its strong presence across the India with more than 475 offices in almost 200 locations. It has developed 11,398 employees catering more than 12 lakh clients across various businesses.
Edelweiss demat account for NRI
Edelweiss is no longer offering Edelweiss NRI account as Edelweiss NRI trading account and Edelweiss NRI demat account and hence no Edelweiss NRI brokerage is charged by the broker. Only Indian residents residing in Gulf countries can open demat accounts with Edelweiss. If any NRI wish to open demat account with Edelweiss for trading purpose, they must have Indian residence proofs and Indian bank account. Edelweiss 3 in 1 account facility is not provided by the broker.
Edelweiss helpline
If you have any query regarding Edelweiss account charges or Edelweiss trading account charges you can contact at Edelweiss customer care at Edelweiss number: 18001023335.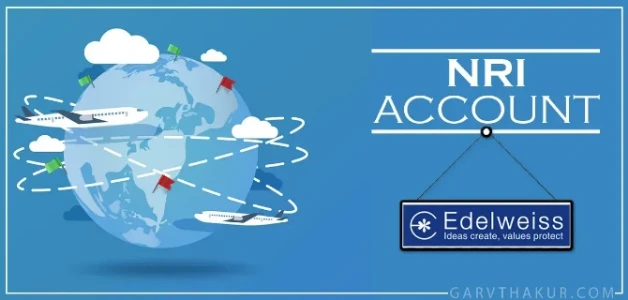 Comments for Edelweiss NRI Account Opening 2023 | Charges, Services, and Review
Frequently Asked Questions
---