Prabhudas Lilladher Mutual Funds | Review 2023, Charges, Details and SIP
Prabhudas Lilladher Mutual Funds Review - Charges and SIP
Prabhudas Lilladher started its financial services before India got independence i.e. in 1944 with a vision to be India's leading financial service provider. In the mid of 1980-90s, PL became the member of BSE and after some years got membership of NSE and MCX. In this platform, it allows you to invest in equity, derivative, commodity, currency, US stocks, mutual fund and IPO. It is an opportunity for common people to increase their financial earning by using various trading and investment free research tips provided by Prabhudas Lilladher which charges different brokerage on various different segments.
Prabhudas Lilladher allows you to invest in mutual fund as it is empanelled with all leading AMCs. You just need a demat or trading account with Prabhudas Lilladher to invest in mutual fund. By using TradePlus which is a browser-based as well as mobile- based trading and investment platform, you can invest in mutual fund in just one-click.
What is Mutual Fund?
A mutual fund is a type of investment option which is professionally managed by well-trained fund manger that pools money of many investors to purchase securities such as stocks, bonds, money market instruments and many more. It is like a buying a small slice of big pizza. Fund manager collects money from various investors who have a common investment objective and they invest that money in various different segments. After investing in any mutual fund, investors get free from monitoring market, now talented fund manager will take care of your money that's why "Mutual Fund Sahi Hai". Each owner of the mutual fund unit used to get proportional share of the fund's gains and losses
Asset Management Company (AMC) is the type of company that puts together a mutual fund and that company can offer various mutual fund schemes with similar or varied investment objectives. All AMC's are regulated by SEBI which has instructed that fund's objectives should clearly spelt out in the prospectus. There is benefit in tax while investing in mutual fund.
Prabhudas Lilladher Mutual Fund
An affluent person or any middle-class person both are looking for a robust platform so that they can invest in mutual fund with expectation of maximum returns. Prabhudas Lilladher offers this facility in its platform which has a wide range of products and features. PL is empanelled with almost all leading AMC's with prime objective of wealth creation. PL has a team of professionals who are regularly researching on daily basis to provide you every valuable information regarding mutual funds.
Features of Prabhudas Lilladher Mutual Fund
• Regular monitoring of Portfolios.
• Provides weekly mutual fund scheme in Pdf.
• Valuable recommendations backed by through research.
• Availability of almost all leading AMC's.
• Provides facility to buy mutual fund units in physical, demat or online mode.
• Provides monthly updates on mutual fund holdings.
• You can view portfolio online on PL's website.
• Well-trained professional advice as per your need.
• PL has a team of professional fund manager.
• You can check top performing funds so that you can invest accordingly.
Investactive Mutual Fund: A Product of Prabhudas Lilladher
Investactive Mutual Fund is the product of Prabhudas Lilladher which is an advisory product based on discipline and balance. You can invest in mutual fund through investactive mutual fund.
Features of Investactive Mutual Find
• It provides the facility that client can ask advisor to switch risk profile based on outlook.
• Advised holding period is of 2 years and can be above.
• Client will get quarterly performance report.
• Minimum investment limit is Rs.2 lakhs and further investment in multiples of Rs.1 lakh.
• You can invest at any time without any timing.
• Each category has concentrated portfolios of 3 mutual fund schemes.
• 100% paperless, digital transactions in demat form.
How can I invest in Mutual Fund Via Prabhudas Lilladher?
Investors can invest in mutual fund via Prabhudas Lilladher, you just need a demat account for this. Follow below steps to know how to invest:
• Login into your PL account by entering id & password in the PL's website or via 'PL mobile app' known as trade plus.
• In the distribution tab, click on mutual fund distribution and you will get the list of mutual funds.
• Check the mutual fund as per your need.
• Invest after checking history of that particular mutual fund.
• Advisory services are available which assist you in choosing mutual fund according to your investments.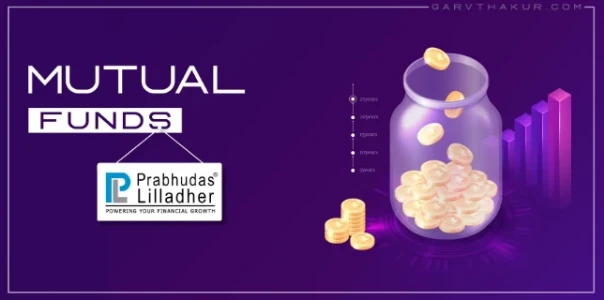 Comments for Prabhudas Lilladher Mutual Funds | Review 2023, Charges, Details and SIP
Frequently Asked Questions
---
Prabhudas Lilladher Reviews