Angel One Review 2023 | Demat Account, Charges, Platforms & more
Angel One Review | Features and Details
Angel One was formerly known as Angel Broking. It is one of the most demanding discount brokers of India. It was established in the year 1996. Apart from this, it has 36+ lakhs of registered clients. Angel One is a reputed member of NSE, BSE, NCDEX, and MCX. The review of Angel One users on Angel One app review is up to 379k+ as mentioned on Angel One review web update. Angel One provides several other trading facilities across all the investment segment like equity, derivatives, currencies, commodities, portfolio management services, and much more. It offers trading platforms across all the devices.
Account Opening Charges in Angel One
Angel One Account Opening Charges

(One time)

Nil

Angel One Annual Maintenance Charge – AMC (Yearly)

₹240 + Taxes (From 2nd Year Onwards)
Note – Angel One AMC charges are applicable from the second year onwards. Angel One AMC charges are Zero for the first year of account opening.
The company has regularly improved their client services with advanced technology, as they launched their mobile application in 2011, KYC validation in 2015, and completed client services digitally in 2016.
Angel One Features
Features of Angel one is given below:
• It provides free equity delivery trades for lifetime.
• It charges

₹

20 per order for Intraday, F&O, currencies and commodities.
• No Annual Maintenance Charge (AMC) charged in the first year.
• The list of latest best stocks is provided so that they can select the best one before investing.
• IPO reports are provided including all of their fundamental analysis and research to help you select the best IPO to apply.
• Daily basis information is provided with upcoming events and stocks indicators.
• Material provided to learn about investment and strategies in easy language.
• Free short videos are provided to learn trading and investing.
Benefits of Angel One Account
• It provides the provision to trade with a minimum of Zero in their account, which is the minimum margin the customers are required to keep in this account to trade with Angel One.
• Customers can apply for IPO In Angel One easily. Angel One review IPO is also excellent.
• Angel Review has extensive research reports that customers receive with their Account.
• Angel
One
provides free research and advisory services and are within the angel
One
brokerage charges you pay which is also low. Angel
One
advisory review is also good.
• On Angel
One
review website reports are available on daily, weekly and monthly basis.
Angel One App Review and Ratings
Check Angel
One
customer review/ Angel One Customer Review for Angel
One
Mobile App review. Angel
One
Software Review are also satisfactory among users.
Angel One App review: 380K
Angel One Review Downloads: 10M+
Angel one review login web platform provides a mobile trading application that offers all kind of trading solutions to their customers. The customers can trade with this application for trade on the go i.e., they can trade anytime and anywhere with the help of this mobile apps review of angel
One
in which up to 10M+ users have shown their reviews. This report is analysed through the Customer review of angel
One
.
Recent Angel One Awards and Recognition:
• Bronze in ET Brand Disruption Awards 2023 for SmartAPI Launch by ET Brand Equity.
• Social Media Campaign of The Year 2023 by BFSI Digital Stallions Forum.
• YouTube Campaign of The Year 2023 in Overall BFSI YouTube gro wth story by BFSI Digital Stallions Forum.
• Gold at Indian Digital Awards 2023 by IAMAI
• Gold at Drivers of Digital Awards 2023 for the best use of Digital Media in Share Trading Category.
• Silver for Best Fintech Marketing for PR category by IPRCCA.
• Bronze for Best PR in 'BFSI' category at Kaleido Awards 2023 by ET Brand Equity.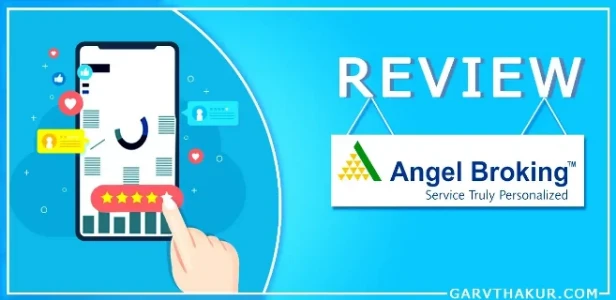 Comments for Angel One Review 2023 | Demat Account, Charges, Platforms & more
Frequently Asked Questions
---