Flattrade Branches |Office Timings and Branches Near Me
Flattrade Trading Branches
Flattrade Trading is a Chennai based stock broking company that was incorporated in 2004. The stock broker provides the traders the opportunities to earn maximum profit at trading flat at the time they grow their company as well. The firm was founded by Mr. K. Narayan Moorthy.
There are six flattrade branches online in south India and has became one of the fastest growing stock brokers in the southern part of India. Trade flat meaning is to trade with a fix charges of brokerage. With interactive brokers branches it has realized the need of physical offices in order to gain more customers and satisfy them with the best services. Flattrade has its branches and franchises in different states and different cities in the nation. The flattrade branches office support claims to have wider and strongest network in India.
This article provides you flattrade branches office and flattrade branches office address. Anf for flattrade branches online support you can visit the Flattrade website.
Some key facts about Flattrade Trading are as follows:
1. Number of active customers- 45000+
Flattrade interactive brokers branch locations and flattrade broker branches address is mentioned below:
State

Address

Contact Details

Chennai (Head Office)

Kochar Technology Park"
6th Floor, SP 31-A, 1st Cross Road,
Ambattur Industrial Estate
Ambattur, Chennai – 600 058.

Call: + 91 44 4560 9696 / 9664
Email: ftc@ftconline.in

Cochin

No. 42/2388, Sukumaran Road, Providence Road North End, Tatapuram, Cochin – 682 018
Kerala, India

Call: +91 0484 4255 111
Email: ftc@ftconline.in

Bengaluru

No. 501, 2nd Floor
5th Cross, 7th Main (CBI Road), HMT Layout, Ganga Nagar, Bengaluru – 560 032, Karnataka, India

Call: +91 80 4911 9696
Email: ftc@ftconline.in

Madurai

Plot No. 15, 6th Street
Park Town, Thabal Thanthi Nagar, Madurai – 625 017, Tamil Nadu, India

Call: +91 452 4242 900
Email: ftc@ftconline.in

Jabalpur

2nd Floor, Khasra No.865/5, Techno Park Bargi Hills, Jabalpur,
Madhya Pradesh – 482 003

Call: 82200 46491
Email: ftc@ftconline.in

Telangana

No H. No. 6-404/26
Plot no 125, MLR Colony
Road No. 4, Meerpet, Saror Nagar, Ranga Reddy Dist, Telangana -500097

Tamil Call on Trade - 04445609688/04461329688
Hindi Call on Trade - 04445609687/04461329687
Accounts Dept. - 04445609664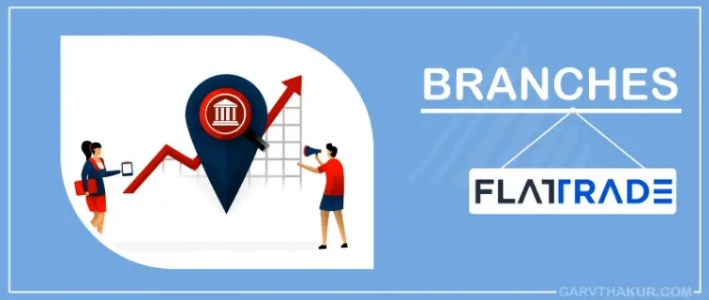 Comments for Flattrade Branches |Office Timings and Branches Near Me
Frequently Asked Questions
---