Anand Rathi Branches 2023 | Office Timings, Contacts, Branch Near Me
Anand Rathi Branches | Branch Near Me, Office Timings
Anand Rathi is the prominent stockbroker of India, started its operation in 1994 as a financial service provider and very soon emerged as one of the best full-service brokers of India. Anand Rathi is famous for its low brokerage in various different segments. Anand Rathi is a SEBI registered broker and provide the facility to invest in national exchanges; NSE, BSE, MCX and NCDEX. Anand Rathi offers you to invest/trade in Anand Rathi share recommendations like in equity, derivative, currency, commodity, IPO and mutual funds. Anand Rathi has its headquarter and corporate office located at Mumbai. Anand Rathi is popular for its leverage and margin facility. If you're an NRI and you want to invest in Indian share market then this is one of the best platforms to choose as it is a very diverse and transparent brokerage platform of India. Anand Rathi back office login is very simple and easy.
Anand Rathi offers a wide range of trading software which are very much beneficial as these software and tools are equipped with modern features such as customizable watchlist, real-time market data & news, technical analysis tools, customizable charts and much more. By using these software, one can technically analyses the share market. As a depositary participant of NSDL and CDSL, Anand Rathi offers 2-in-1 account opening services in its platform. Anand Rathi head office is in Mumbai.
Anand Rathi branches in India
Anand Rathi India is an online broker, though it has its presence in more than 1200 locations across India and other countries such as Dubai, United Kingdom etc. Anand Rathi has a wide network of branches and franchisees spread across the India and also it has a very strong digital presence across the world, you can contact Anand Rathi through customer care number and email id or you can visit nearby branch of Anand Rathi. When you visit the Anand Rathi's branch or sub broker, representative of the company will assist you on resolving your any query related to stock market. You can take offline support from Anand Rathi Kolkata office and Anand Rathi Bangalore office.
Anand Rathi head office address
Anand Rathi Share and Stock Brokers Limited
Anand Rathi customer care
Phone – 0291 666 1001 / 1800 420 1004
Email – customersupport@rathi.com
Anand Rathi office in Mumbai (Anand Rathi office Mumbai)
Anand Rathi Share and Stock Markets Limited
4th Floor, Silver Metropolis,
Phone – 0291 666 1001 / 1800 420 1004
Email – customersupport@rathi.com
Anand Rathi offices in India
To find Anand Rathi branch near me to your location, visit the official website of Anand Rathi and click 'Support' tab and then under the section 'Locate our branches' enter your state and city and you will get the desired result through Anand Rathi branch locator.
• Anand Rathi Branches in Uttar Pradesh
• Anand Rathi Branches in Madhya Pradesh
• Anand Rathi Branches in Uttarakhand
• Anand Rathi Branches in Himanchal Pradesh
• Anand Rathi Branches in Bihar
• Anand Rathi Branches in Maharashtra
• Anand Rathi Branches in West Bengal
• Anand Rathi Branches in Tamil Nadu
• Anand Rathi Branches in Kerala
• Anand Rathi Branches in Delhi
• Anand Rathi Branches in Jharkhand
• Anand Rathi Branches in Rajasthan
• Anand Rathi Branches in Gujarat
• Anand Rathi Branches in Haryana
• Anand Rathi Branches in Andhra Pradesh
• Anand Rathi Branches in Assam
• Anand Rathi Branches in Punjab
• Anand Rathi Branches in Chhattisgarh
• Anand Rathi Branches in Karnataka
• Anand Rathi Branches in Orissa
• Anand Rathi Branches in Telangana
• Anand Rathi Branches in Arunachal Pradesh
• Anand Rathi branches in Mumbai
• Anand Rathi office in Pune
• Anand Rathi office in Kolkata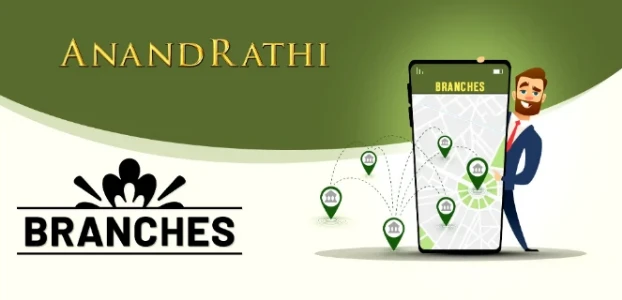 Comments for Anand Rathi Branches 2023 | Office Timings, Contacts, Branch Near Me
Frequently Asked Questions
---