Bikaji Foods International Limited IPO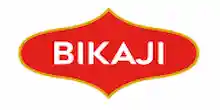 Bikaji Foods International Limited IPO
Bikaji Foods International Limited was incepted in the year 1993 and is the third largest ethnic snacks company in India with an international footprint, selling Indian snacks and s
weets. It is the second fastest growing company in the Indian organised snacks market. In Fiscal 2022, they were the largest manufacturer of Bikaneri bhujia with annual production of 29,380 tonnes and the second largest manufacturer of handmade papad with an annual production capacity of 9,000 tonnes. It is also the third largest player in the organised sweets market with the annual capacity of 24,000 tonnes for packaged rasgulla, 23,040 tonnes for soan papdi and 12,000 tonnes for gulab jamun.
Their product range has six principal categories: bhujia, namkeen, packaged sweets, papad, western snacks and other snacks which primarily include gift packs (assortment), frozen food, mathri range and cookies.
Company Promoters:
• Shiv Ratan Agarwal (HUF)
Objects of this Issue:
• To achieve the benefits of listing the Equity Shares on the Stock Exchanges;
• To carry out the Offer for Sale of up to 293,73,984 Equity Shares by the Selling Shareholders.
Financial Information of the Company:
Amount in Million (Rs.)

As on 31 Mar 2022

As on 31 Mar 2021

As on 31 Mar 2020

Total Assets

11,021.31

8,171.48

6,766.43

Total Liabilities

2,814.47

2,096.41

1,474.74

Net Profit

760.27

903.36

563.71
The offer:
| | | |
| --- | --- | --- |
| Particulars | Shares Available for allotment | Percentage of Shares Available for allotment |
| QIB | Up to 1,46,86,992 Equity shares | Not more than 50% of the net offer size |
| Non-Institutional Portion | More than 44,06,097 Equity shares | Not less than 15% of the net offer size |
| Retail | More than 1,02,80,894 Equity shares | Not less than 35% of the net offer size |
| Eligible Employees | Up to 2,50,000 Equity Shares | - |
| Net offer size | Up to 2,93,73,984 Equity Shares | N/A |
Bikaji Foods International Limited IPO
Details
| | |
| --- | --- |
| Issue Open | 03 Nov 2022 |
| Issue Close | 07 Nov 2022 |
| IPO Price | ₹285 - ₹300 per equity share |
| Face Value | ₹1 per equity share |
| IPO Size | ₹881.22 Cr. |
| Listing At | NSE, BSE |
| IPO Lot Size | 50 Shares |
Bikaji Foods International Limited IPO
Promoter Holdings:
| | |
| --- | --- |
| Pre-Issue Share Holding | 77.97% |
| Post-Issue Share Holding | 75.96% |
Bikaji Foods International Limited IPO Schedule
1. Bid or Offer Opens on: 03rd Nov 2022
2. Bid or Offer Closes on: 07th Nov 202
3. Finalization of BoA: 11th Nov 2022
4. Initiation of Refunds: 14th Nov 2022
5. Credit of shares to demat account: 15th Nov 2022
6. Listing Date: 16th Nov 2022
Bikaji Foods International Limited IPO Lot Size
Market lot size of the Bikaji Foods International Limited IPO is 50 shares. Minimum and Maximum order quantity is as follows:
Application

Lots

Shares

Amount

Retail

Minimum

1

50

₹15,000

Maximum

13

650

₹1,95,000

S-HNI

Minimum

14

700

₹2,10,000

B-HNI

Minimum

67

3,350

₹10,05,000
Company Contact Details:
Bikaji Foods International Limited
Bichhwal Industrial Area, Bikaner – 334 006
Website: https://www.bikaji.com/
Bikaji Foods International Limited IPO Registrar Details:
Link Intime India Private Limited
C 101, 247 Park, L.B.S. Marg
Vikhroli (West), Mumbai – 400083,
Email: bikaji.ipo@linkintime.co.in
Website: https://linkintime.co.in/
Frequently Asked Question