Adani Enterprises Limited FPO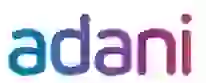 Adani Enterprises Limited FPO
This Company was incorporated in 1988, Adani Enterprises Limited is a part of the Adani Group. Adani Group is one of India's Largest business organizations. Having successfully built Adani Total Gas, Adani Power, Adani Transmission, Adani Ports and SEZ, and Adani Green Energy. Their current business portfolio is: - Transport and logistics, Energy, and utility, primarily industry. Their strengths are developing the airports business, Drive growth in non-aeronautical services revenues, and focusing on incubating and expanding our green hydrogen ecosystem.
Objects of this Issue:
• Funding capital expenditure requirements of some of their Subsidiaries in relation to (a) certain projects of the green hydrogen ecosystem; (b) improvement works of certain existing airport facilities; and (c) construction of a greenfield expressway.
• Repayment, in full or part, of certain borrowings of our Company and three of our Subsidiaries, namely, Adani Airport Holding Limited, Adani Road Transport Limited, and Mundra Solar Limited.
• General corporate purposes.
Financial Information of the Company:
Amount in Million (Rs.)

As on 31 Mar 2022

As on 31 Mar 2021

As on 31 Mar 2020

Total Assets

1,01,760.19

51,642.86

46,898.36

Total Liabilities

74,831.82

32,732.85

28,688.42

Net Profit

776.56

922.64

1,138.17
Adani Enterprises Limited FPO Schedule
1. Bid or Offer Opens on: 27th Jan 2023
2. Bid or Offer Closes on: 31st Jan 2023
3. Finalization of BoA: 3rd Feb 2023
4. Initiation of Refunds: 6th Feb 2023
5. Credit of shares to Demat account: 07th Feb 2023
6. Listing Date: 08th Feb 2023
Adani Enterprises Limited FPO Lot Size
Market lot size of the Adani Enterprises Limited FPO is 4 shares. Minimum and Maximum order quantity is as follows:
Application

Lots

Shares

Amount

Retail

Minimum

1

4

₹13,104

Maximum

15

60

₹196,560

S-HNI

Minimum

16

64

₹209,664

B-HNI

Minimum

77

308

₹1,009,008
Company Contact Details:
Adani Enterprises Limited
Adani Corporate House, Shantigram,
Near Vaishno Devi Circle, S.G. Highway, Khodiyar,
Ahmedabad 382 421, Gujarat, India
Phone: +91-79-26565555
Email: investor.ael@adani.com
Website: https://www.adanienterprises.com/
Frequently Asked Question