Archean Chemical Industries Limited IPO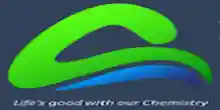 Archean Chemical Industries Limited IPO
Archean Chemical Industries Limited is a leading specialty marine chemical manufacturer in India and is focused on producing and exporting bromine, industrial salt, and sulphate of potash to customers across the world. According to Frost & Sullivan, this company id the largest exporter of bromine and industrial salt by volume in India in Fiscal 2021 and have amongst the lowest cost of production across the globe in both bromine and industrial salt. They produce products from their brine reserves located in the Rann of Kutch, located on the coast of Gujarat. Their products are manufactured at the facility near Hajipir in Gujarat. As of June 30, 2022, Archean Chemical Industries have marketed their products to 18 global customers in 13 countries and to 24 domestic customers.
Company Promoters:
• Chemikas Speciality LLP
Objects of this Issue:
• Redemption or earlier redemption, in part or full, of NCDs issued by the Company:
• General corporate purposes.


Financial Information of the Company:
Amount in Million (Rs.)

As on 31 Mar 2022

As on 31 Mar 2021

As on 31 Mar 2020

Total Assets

15296.83

14,324.34

14,286.19

Total Liabilities

12,686.18

13,600.51

14,226.33

Net Profit

1885.83

666.06

(362.19)
The offer:
| | | |
| --- | --- | --- |
| Particulars | Shares Available for allotment | Percentage of Shares Available for allotment |
| QIB | To be decided | Not more than 50% of the net offer size |
| Non-Institutional Portion | To be decided | Not less than 15% of the net offer size |
| Retail | To be decided | Not less than 35% of the net offer size |
| Eligible Employees | - | - |
| Net offer size | To be decided | N/A |
Archean Chemical Industries Limited IPO
Details
| | |
| --- | --- |
| Issue Open | 09 Nov 2022 |
| Issue Close | 11 Nov 2022 |
| IPO Price | ₹386 - ₹407 per equity share |
| Face Value | ₹2 per equity share |
| IPO Size | ₹1462.31 Cr. |
| Listing At | NSE, BSE |
| IPO Lot Size | 36 Shares |
Archean Chemical Industries Limited IPO
Promoter Holdings:
| | |
| --- | --- |
| Pre-Issue Share Holding | 65.58% |
| Post-Issue Share Holding | 55.04% |
Archean Chemical Industries Limited IPO Schedule
1. Bid or Offer Opens on: 09th Nov 2022
2. Bid or Offer Closes on: 11th Nov 202
3. Finalization of BoA: 16th Nov 2022
4. Initiation of Refunds: 17th Nov 2022
5. Credit of shares to demat account: 18th Nov 2022
6. Listing Date: 21th Nov 2022
Archean Chemical Industries Limited IPO Lot Size
Market lot size of the Archean Chemical Industries Limited IPO is 36 shares. Minimum and Maximum order quantity is as follows:
Application

Lots

Shares

Amount

Retail

Minimum

1

36

₹14,652

Maximum

13

468

₹1,90,476

S-HNI

Minimum

14

504

₹2,05,128

B-HNI

Minimum

69

2,484

₹10,10,988
Company Contact Details:
Archean Chemical Industries Limited
No. 2, North Crescent Road,
Email: info@archeanchemicals.com
Website: https://www.archeanchemicals.com/
Archean Chemical Industries Limited IPO Registrar Details:
Link Intime India Private Limited
C 101, 247 Park, L.B.S. Marg
Vikhroli (West), Mumbai – 400083,
Email: archean.ipo@linkintime.co.in
Website: https://linkintime.co.in/
Frequently Asked Question