Finvasia NRI Account Review | Opening, Charges, Services
Finvasia NRI Account Opening, Charges, Services Review
Finvasia is a global reputed stock broker, started by Ex Wall Street professionals Mr. Tajinder Pal Singh and his brother Mr. Sarvjeet Singh in 2009 in Canada. Finvasia is a fintech company and old brand of the brokerage industry of India. Finvasia is one of the trader's favourite brokers because of its zero-brokerage policy for trading in all the segment. Finvasia offers free demat and trading account opening facility with zero annual maintenance charges so that clients can trade in various segments such as equity, derivatives, currency, commodity, mutual funds and IPO. Finvasia is a proud member of NSE, BSE, MCX and NCDEX. Finivas financial is a SEBI registered broker and depository participant of CDSL.
What is NRI customer?
As a prominent brand in the field of stock market, Finvasia is the one stop solution of all your investment and trading needs. Day by day, Finvasia is enhancing their services. Finvasia is well-known for its world-class services and offers financial services to NRIs across the world. Any NRI having required documents can trade in stock market through Finvasia. Some trading software & tools offered by Finvasia are free to use and some are chargeable. PIS linked NRI 3-in-1 account consists of an NRI bank account (PIS Linked), a Demat account and a trading account. open a NRI bank account or in India or NRI savings account India is now possible with a simple set of instructions.
Finvasia NRI Account Charges
| | |
| --- | --- |
| Transaction | Charges |
| NRI Account Opening | ₹199 |
| NRI AMC | ₹0 |
| Equity Delivery Brokerage | ₹0 |
| Equity Future Brokerage | ₹0 |
| Equity Option Brokerage | ₹0 |
Finvasia NRI Account
Finvasia is a world-wide platform offers investment services to NRIs residing across the globe. NRI accounting provide the facility of online trading to NRIs so that NRIs customers can feel at home while taking investment decisions. Finvasia products and offering offered by NRI finance are as follows:
• E-broking – Many software & tools are available in the Finvasia platform for NRIs so that you can trade online from any place around the world.
• PIS certificate – PIS certificate is required to trade in Indian share market and your bank will help you in getting PIS certificate.
• Zero Brokerage – Finvasia does not charges any amount as brokerage to trade in different equity segment.
• 24/7 customer service – Finvasia is very much dedicated to provide world-class services and any NRI investor can contact at any time via email and phone number regarding open NRI account from USA.
• Zero AMC – Finvasia does not charges any amount as an AMC for opening a 2-in-1 account.
• Mutual funds / Bond / Equity F&O – Any NRI can invest in mutual fund, equity F&O segment and bond via Finvasia.
Finvasia offers NRI demat and trading account facility but you should have a NRI bank account with any designated bank of India. NRIs can open a NRI bank account in India or savings account for NRI in India with the following banks:
• NRI PIS Bank Account – Axis & Yes bank
• NRI Non-PIS Bank Account – HDFC, Axis, Yes, ICICI & PNB bank
Prohibited or restricted products / segments to trade in for NRIs:
NRIs can choose bank of India NRI account as NRI savings account India and start trading though bank of India NRI account login or bank of India NRI login. Well there is no ceiling for minimum balance for NRI account.
Finvasia NRI trading service
Following NRI trading service are not allowed by NRI financial advisor for NRIs:
• Finvasia NRI account are not allowed to trade in intraday in the equity segment.
• Finvasia NRI are not allowed to hold more than 10% of the total holdings in a listed company of Indian stock market.
• nri account USA are not allowed to trade in currency and commodity segment.
• NRIs are not allowed to hold more than 1 PIS account each for repatriable & non-repatriable basis.
• As per the RBI guideline, NRIs are not allowed to trade in certain scripts.
How to apply for NRI?
Documents required to open an NRI account on Finvasia:
An NRI should have following documents to attach with form for open NRI account India along with KYC form. Application and KYC form are available in the official website of Finvasia.
1. Copy of passport along with VISA page and address page.
3. 4 passport size photographs.
4. PIS Permission letter (For equities only).
5. Copy of OCI / PIO card ( Required if the NRI holds a foreign passport).
6. For Equity segment – NRE cancelled cheque or 1-month bank statement.
7. For Derivative segment – NRO cancelled cheque or 1-month bank statement.
8. Copies of address proof (Indian & overseas): Any one of the following - (Driving license / passport / utility bills / Bank statement or bank passbook / Notarized copy of rent agreement / Leave & license agreement).
9. Income proof in case of derivative segment.
Note: All the above documents should be in A4 size paper and need to be self-attested and verified by the Indian embassy / consulate or notarised, court, magistrate, judge or attested by the local banker.
Finvasia NRI Account Opening Process
After getting NRI Savings Bank Account and PIS permission letter, you can open an NRI account in India by following given below steps:
• Visit the official website 'Finvasia.com'.
• At the main menu bar, click 'Tools' tab.
• Download the trading & demat account opening form along with KYC form.
• Take a print out of all the form, fill and sign it.
• Attach all the required documents mentioned above along with KYC form.
• Courier all the documents to Finvasia's India office located in Chandigarh.
Note – Before sending the hard copy, it is necessary to send the soft copy of the documents to the account opening team.
Finvasia NRI Trading Software
There are zero Finvasia platform charges to NRIs investor.
1. ScalperT– Web & mobile trading app
2. Omnesys Nest – Desktop Trading platform.
3. NSE NOW – Web trading application
4. AmiBroker – Algo trading software and technical analysis tool.
5. Fox Trader – Charting & trading platform
Finvasia square off charges
Unlike most other discount stock broker, Finvasia doesn't charge for the auto square of your positions on the day of contract expiry. You can also go for opening NRI account from USA. dp charges in Finvasia is Rs 9+GST per scrip.
Finvasia NRI Desk (Post your documents at)
Finvasia intraday charges and closing NRI account you can contact to finvasia customer service.
Finvasia Securities Private Limited
Plot No D-179 Finvasia Centre, Phase 8b,
Industrial area, G F Sector 74,
Sas Nagar, Mohali – 160054
Email- contactus@Finvasia.com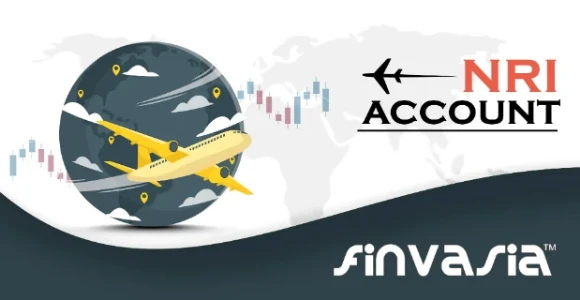 Comments for Finvasia NRI Account Review | Opening, Charges, Services
Frequently Asked Questions
---