Finvasia App Review|Demo, Guide, Charges, Features and Download
Finvasia Mobile App Review - Features, Demo, Download
Finvasia is the Chandigarh-based online discount broker founded by Ex Wall Street banker Mr. Tajinder Pal Singh and his brother Mr. Sarvjeet Singh in 2009 in Canada. Finvasia is dedicated to bring an unmatched trading experience for you. It is a SEBI registered broker and provides the facility to invest in BSE, NSE, MCX and NCDEX. You can invest/trade in equity, derivative, currency, commodity and mutual fund through Finvasia. It provides the facility to invest in Indian Stock Market after opening a NRI demat & trading account on its platform. Finvasia does not allow online IPO application on its platform but you can invest in IPO through your bank account and shares allotted to you will get credited to your Finvasia demat account.
The most unique quality of Finvasia is that it is a brokerage free broker i.e. Rs 0 brokerage on trading in any of the segment. Finvasia app review says it is a digital platform offers free demat and trading account on its platform. It is the depositary participant of CDSL and aims to provide you every technically advanced service so that you can increase your financial earning. trading technologies mobile app offers many trading software and tools on its platform. Trading apps that use mobile money has already marked its presence in more than 14 nations with its offices in India (Headquarter), United Kingdom, Mexico and China.
Finvasia Mobile Trading App
Finvasia is a world-wide famous platform offers some free trading software and some are chargeable for its clients. Any trader across the globe can access this software in any desktop, laptop, smartphone, tablet with any operating system. Finvasia's online trading software are as follows:
• ScalperT (Browser-based trading website)
• Omnesys Nest (Desktop trading software)
• NSE NOW (Desktop, web & mobile app)
ScalperT
ScalperT is a browser-based trading platform and mobile application which allows you to trade in Equity, F&O, Currency and Commodity. ScalperT is a robust, powerful, user-friendly and perfect platform for novice & professional traders which is accessible in any desktop, laptop, android device, IOS device and tablet across the world. ScalperT is a homegrown trading platform which is totally free for traders around the globe.
This platform is full of modern technical features.
• Easily accessible and ultra-fast.
• Available as browser-based trading website and mobile application.
• Facilitate you to trade in BSE, NSE and MCX.
• Finvasia mobile app trading has 40+ technical indicators and charts.
• Easy pay in and pay out as it supports over 30 banks for instant fund transfer.
• Customisable market watchlists.
• Facilitate you to open 4 charts in a single window.
• Mobile trading apps are free to use.
• Real-time market updates, alerts and notifications.
• Allows you to do fundamental analysis with historical data in multiple time frame.
• Finvasia trading app allow to trade in BSE, NSE and MCX
• On this platform, you can trade directly from the chart.
• Multiple charts available along with historical data.
ScalperT web allows you to trade through any computer as well as it is available for download in Google Play Store and App Store for android users and IOS users respectively. Download ScalperT in any mobile gazette such as Samsung Mobile, Noida Mobile, Motorola Mobile, iPhone, iPad etc.
How to open Finvasia account?
1. Go to website and register to Finvasia online account opening.
2. Provide your basic details like name, date of birth, PAN Number etc for eKYC (Know Your Customer)
3. Verify the information pulled from Central KYC Registry portal
4. You can also contact to finvasia customer care number.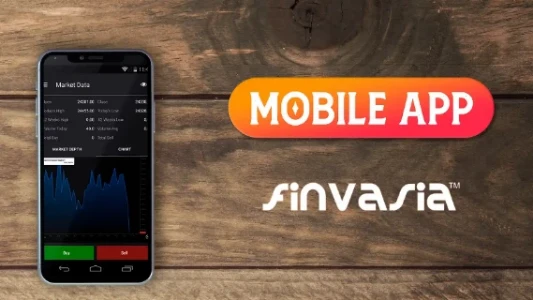 Comments for Finvasia App Review|Demo, Guide, Charges, Features and Download
Frequently Asked Questions
---